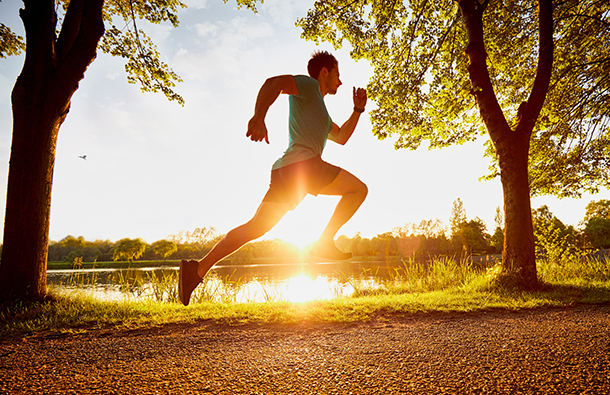 Now that 2018 is a mere glance in the rear view mirror, most people agree that the year was far from uneventful. That statement definitely applies to all that happened in renewable energy news.
We're excited that 2018 brought a lot of progress in the world's adoption of clean, renewable energy—setting the stage for even more positive developments in 2019.
Highlights from the Renewable Energy Movement that Keeps on Growing:
January
The World Energy Summit was held in Abu Dhabi and focused on renewable energy
A report from the International Renewable Energy Agency found that electricity generated from renewable energy will be consistently more cost effective than fossil fuels by 2020
Six Flags Great Adventure in New Jersey became the world's first solar-powered theme park
February
Scientists from Stanford University published three ways to avoid blackouts; all by transitioning to renewable resources
Research found that the number of cities getting at least 70 percent of their energy supply from renewable energy has more than doubled since 2015—to more than 100
Hywind offshore energy project, off the coast of Scotland, far exceeded expectations for its first three months of operations, operating at 65 percent capacity
March
CleanChoice Energy surpassed 2 billion kilowatt hours served to its customers
The Virginia legislature passed a sweeping renewable energy bill; increasing the amount of capacity of wind and solar energy from 50 megawatts to 5,000 megawatts
Portugal produced more than enough renewable energy to power the whole country
On March 4, half of all the energy demand in the state of California was fulfilled by solar energy
April
Both Google and Apple switch to running on 100 percent renewable energy
The United Kingdom ran without coal for a record-breaking three days in a row
Four states—Iowa, Kansas, Oklahoma, and South Dakota—get more than 30 percent of their in-state electricity production from wind
A solar array on top of a landfill in Annapolis, the largest landfill-based solar electricity project in the United State, began producing energy
New York city passed a law mandating that city-owned buildings will have to be completely powered by green energy by 2050
May
83 percent of Illinois residents and 84 percent of Massachusetts residents declare they want the freedom to choose renewable energy
Maui's first large-scale solar project, an 11-acre farm, came online
New Jersey enacted a bill that will mandate that utilities source 50% of their electricity from renewable energy by 2030, tying it with California and New York for the nation's third-most ambitious renewable energy mandate
June
Massachusetts' legislature passed a law encouraging renewable energy throughout the Bay State
Wyoming's first utility-scale solar farm got the go-ahead—a 700-acre farm in southeast Wyoming
Pope Francis called for renewable energy solutions and warns oil and gas executives that "Energy must not destroy civilization."
One year after the Paris Agreement, dozens of Fortune 500 companies and hundreds of American political leaders—representing millions of American citizen—are upholding its goals
July
Thousands of youth across the country participated in the Zero Hour Youth Climate March to protest climate change and advocate for a fossil-fuel free future
A report released by Environment America evaluates U.S. clean energy development, and finds that it's "taking off in virtually every state in the nation"
The groundbreaking European Offshore Wind Deployment Centre off the coast of Scotland delivered its first power to the United Kingdom's National Grid
August
The Greek island of Tilos—located between Rhodes and Kos in the Mediterranean—becomes the fist European island to run exclusively on wind and solar power
More than 5,550 churches in the United Kingdom—including some of its most famous cathedrals, Salisbury and Coventry—run solely on renewable power
An analysis of data from the US Energy Information Administration and the Federal Energy Regulatory Commission reveal that renewable energy sources now provide more electricity than nuclear power in more than half of states, and more than coal in a third of all states
Three federal reports find that wind power capacity has tripled across the U.S. in the last ten years, prices have decreased dramatically, and technology is growing
German engineers create a solar car—which will be available in late 2019—covered with 330 solar panels that recharges as it drives
September
The Global Climate Action Summit brought together leaders, citizens, and organizations in San Francisco to celebrate and spur further climate progress
The nonprofit Peoples Climate Action Movement coordinated the activities and events across the U.S. to inspire climate change action
The world's largest offshore wind farm, capable of producing 659 megawatts of energy, opens off the northwest coast of England
In North Carolina, Hurricane Florence caused widespread power outages, but solar energy installations made it through relatively unscathed, supporting renewable energy's potential to help communities weather severe storms
Funds committed to fossil fuel divestment programs total more than $6 trillion dollars
October
Walt Disney World installed the first solar panel at a new solar facility that will incorporate 500,000 panels in a 50-megawatt solar facility
Renewable energy procurement by American corporations set a new single-year record, totaling more than 3.5 gigawatts already in 2018
Fair Isle, a remote Scottish Island between Orkney and Shetland, experienced 24-hour electricity for the first time ever, thanks to wind turbines and solar panels
The U.S. hit a new high of 90 gigawatts of wind energy with new installations totaling 612 megawatts installed in the third quarter of 2018
The Department of Energy awarded up to $53 million to fund research and development of solar technology
Ukraine launched a solar array on the site of the former Chernobyl power plant
November
More than 100 million people voted in mid-term elections, with often-encouraging results for renewable energy
Ski resorts in Vail, Colorado purchase enough renewable energy to offset all their greenhouse gas emissions
Chinese and German scientists invent a record-breaking kind of flexible solar cell
The International Energy Agency reports that wind energy will overtake coal, nuclear, and gas to become the European Union's largest power source by 2027—well before the 2030 goal
English scientists invent an omnidirectional wind turbine inspired by NASA's Tumbleweed Rover than can generate energy from the winds between sky scrapers
December
California becomes the first state to require solar panels for new homes—a law that will take effect in 2020
The United Kingdom allocates $126 million in funding for renewable energy projects in Africa
One of the biggest energy companies in the U.S., Xcel Energy, committed to going carbon free by 2050
A year after tariffs rose precipitously on solar cells and modules, the solar industry in the U.S. is stronger than predicted
Teams of American engineers invent a "sun-in-a-box" method of reliably storing power from renewable energy, as well as a way to make solar cells "smarter" by mimicking the sticky pads on a gecko's feet
You can help make 2019 better by choosing clean electricity supplied by CleanChoice Energy. Why not go green in 2019? Learn how you can switch your home's electricity from dirty fossil fuel sources to 100% pollution-free wind and solar power!