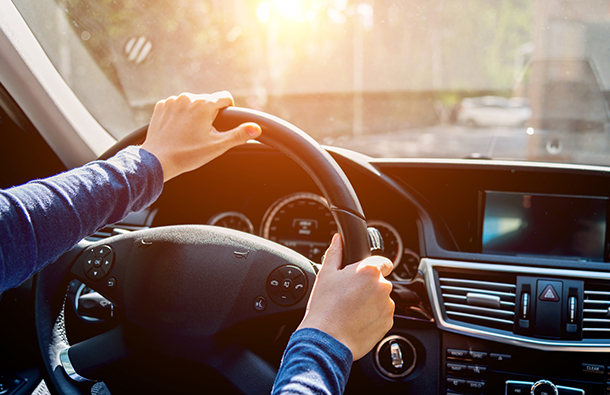 Did you know that transportation is responsible for 28 percent of all greenhouse gas emissions produced by the United States?
Of that percentage, more than half—sixty percent—is due to the emissions from light-duty vehicles. Light-duty vehicles are mostly personal vehicles being driven by individuals in their daily lives to go to work or school, to run errands or for social activities, to use for travel, or to simply transport goods.
If you're looking for ways to reduce your carbon footprint, one effective way is through your transportation habits. Here are some of things to consider if you're ready to make some changes.
7 Ways to Lower Your Transportation Carbon Footprint
Drive a Vehicle with Good Gas Mileage. If possible, when buying a vehicle, choose one with a high-gas mileage. The more mileage you get from your car, the less fossil fuel you burn and the less carbon dioxide you emit.
Consider an Alternative-Fuel Vehicle. The best vehicle is an electric one (EV) that you charge instead of use gasoline. But, even choosing a car like an EV/gas hybrid has benefits in reducing carbon emissions.
Buy Small, Rent Big. In the long run, it's financially and environmentally more sustainable to purchase a smaller, more efficient vehicle for your day-to-day life and only rent a bigger vehicle when and if the need arises, such as for long trips.
Carpool or Rideshare: Carpooling and ridesharing can help the environment by using fewer vehicles to move more people to and fro. It can also be an excellent way to meet new people, grow your social networks, and even combat social isolation.
Use Public Transportation: While this isn't feasible everywhere, many cities and communities do have good, reliable public transportation. By using it, not only will you decrease pollution, but you can use the downtime to read, work, network, or daydream, rather than endure the stress of driving.
Walk More: When possible, enjoy a walk to get where you're going. Walking is good for your mental, physical, and emotional health. This doesn't necessarily mean you have to walk from home to run your errands. But you can decrease your carbon footprint by shopping and patronizing walkable shopping areas. Where practical, park your car in a central location, then walk from there to everywhere you need to go.
Travel Smart: When planning a trip, if traveling by plane is the best or only option, see if there are "carbon offsets" you can buy. These are usually in the form of a small fee on top of your ticket, and a great way to "give back" and support clean energy. Fortunately, some airlines offer their own carbon offsets, while others are working towards more efficient- and less-polluting forms of energy to fuel their planes.
We hope these tips are helpful in providing ways to reduce your transportation carbon footprint. Of course, when it comes to reducing your carbon footprint for home energy use, something you can do today is choose clean energy for your home electricity. That's important, because another 28% of the nation's greenhouse gas emissions comes from electricity generation.
Here at CleanChoice Energy, we make it easy for our customers to move away from dirty fossil fuels and switch to 100% pollution-free renewable energy. Learn how you can switch to clean energy sourced from wind and solar power today!