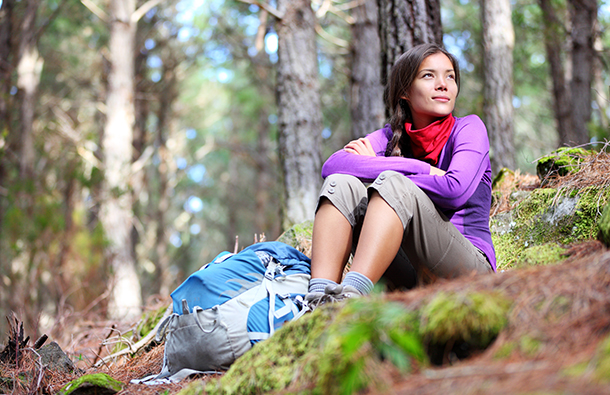 Air pollution is one of the biggest threats to human health in the modern age. In 2016, the most recent year for which analyzed data are available, more than six million deaths globally were attributed to air pollution—twelve percent of all deaths that year.
Using clean, renewable energy is one of the most effective ways to reduce that threat and safeguard your health.
Burning Fossil Fuels Creates Unhealthy Air
Ambient air pollution deaths—the number of people who die from just the air around them and not from something localized like cooking on a coal-burning stove—is rising and has continued to rise since the 1990's. If no major action is taken, experts expect air pollution to continue to kill six to nine million people every year.
"Air pollution" is a broad term that covers harmful things in the air we breathe and live in—both gases and particulates. That includes smog, soot, acid rain, volatile organic chemicals, and greenhouse gases like carbon dioxide, hydrofluorocarbons, and methane.
The major contributors to air pollution are the burning of fossil fuels for electricity and transportation. In 2015, fossil fuel burning power plants released nearly 2.5 million metric tons of sulfur dioxide into the atmosphere, where it can mix with other gases and water to form acid rain, smog, and other forms of harmful substances.
Climate change exacerbates the rates of death from air pollution by increasing temperatures, changing weather patterns, and increasing smog and wildfires. Prenatal exposure to air pollution from especially filthy sources—such as coal-burning power plants—can even alter the DNA of newborn babies, making them more vulnerable to disease throughout their lives.
Breathe Easier with Clean Energy
The good news is that steps can be taken to curb this death toll; proven and reliable methods exist to significantly decrease air pollution, including increased standards for emissions and air quality, improving infrastructure for non-pollution transportation (such as bike traffic and electric cars), and improving fuel efficiency standards in cars, trucks, and buses.
But to make a really big difference in air quality is to replace old, dirty methods of generating energy with clean, renewable sources like solar and wind.
The amount of carbon dioxide emitted in 2016 decreased from previous years due, in part, to the increase in renewable power generation, like with solar arrays and wind turbines.
By generating clean energy (and creating no pollutants through the process), solar power plants decrease air pollution. As the air becomes cleaner, it becomes clearer, making the technologies increasingly more efficient.
There are also big economic benefits. In a 2017 study, researchers from the Lawrence Berkeley National Laboratory found that already wind and solar power are saving lives and saving the country money. In 2015, the researchers found that the cumulative benefits of wind and solar energy on air quality saved the United States between $29.7 billion to $112.8 billion. Most of that benefit comes from avoiding premature deaths. They estimate the solar and wind industry saved between 3,000 and 12,700 lives in the last decade.
Here at CleanChoice Energy, we're committed to a future with cleaner air. As a clean energy supplier, our mission is to make clean energy accessible to everyone. We provide homes and businesses with 100% pollution-free renewable energy that is sourced from wind and solar. Learn how you can easily switch to clean energy today!