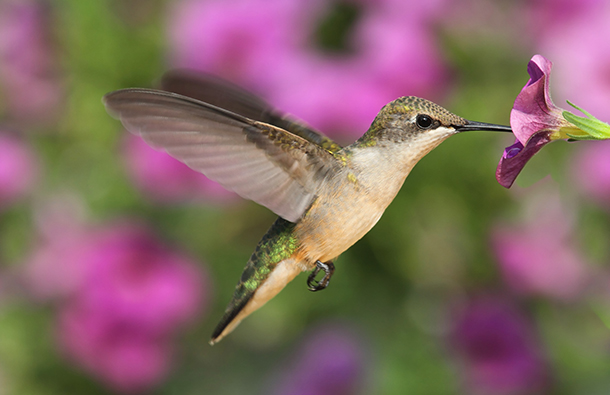 The cost of solar generated power has fallen drastically over the last decade. In 2015 alone, the installation prices of solar fell by 12% on large utility-scale solar farms. This has driven up the demand and therefore production of solar power plants across the United States. But one criticism of this renewable energy source is that solar panels take up a large amount of land compared to wind turbines, which occupy very little space and can coexist well on farmland. You might be asking, what's the problem?
Without certain standards for the land on which solar projects occupy, developers may succumb to the easy choice of planting turf grass. Turf grass requires regular mowing and poor infiltration abilities, ultimately leading to higher carbon footprints, and a lack of wildlife and plant biodiversity on site. These creates an oddly paradoxical situation, in which renewable energy developments meant to decrease negative environmental impacts may actually cause some unintended effects on the land they use.
Luckily, there may be a solution to this problem: creating pollinator-friendly environments around the solar installation.
An emerging trend of pairing solar farms with pollinator friendly environments has taken off in states such as Minnesota and Maryland. In Maryland this May, Governor Larry Hogan signed the Pollinator-Friendly Designation (SB1158) bill into law in Maryland. This forms a process and preference for pollinator-friendly habitats that solar facilities can be installed upon without stripping the agriculture or vegetation on site. Last year in Minnesota, Governor Mark Dayton signed the Pollinator-Friendly Solar Act with similar purposes of supporting native habitat management for pollinators and other wildlife on solar development sites. In addition to the environmental benefits of these actions, there is an economic boost. Honey bees and other pollinators contribute more than $24 billion to the agricultural economy by spreading the seeds of the food we grow.
All this means that farmers, solar developers, and other landowners have the potential to maximize the profitability of shared land ventures without bringing significant harm to natural habitats. Farmers that lease land to solar developers will be able to have a steady income from these projects for decades, enabling a new era of economic stability in more rural areas. An increase in pollinators at these solar development sites will also have benefits on the crop yields of other crop growers in the area. These sites can also be of interest to beekeepers as safe habitats to improve bee colony sizes, which is important because the majority of the country's agricultural crops rely on bees to grow.
Imagine a piece of land that generates 20 kWh of solar capacity, fosters natural ecosystems, doesn't contribute to carbon pollution, and grows harvestable agriculture all at the same time, all while keeping the property unharmed for future endeavors. Now that's a win-win for everyone.
CleanChoice Energy's mission since day one has been to make clean energy accessible for everybody. We make sure the energy that we supply to our customers comes from 100% clean wind and solar power. Learn how your switch to renewable energy can be sourced from within the region you live, helping reduce air pollution for you and your neighbors.