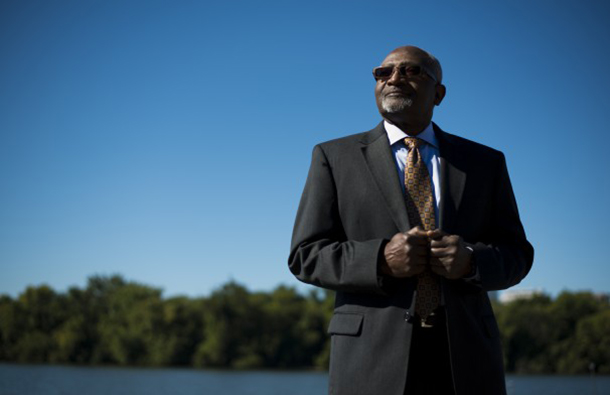 Since 1976, Americans have dedicated the month of February to recognizing and celebrating the achievements of African Americans and their central role in American history, past and present.

For this year's Black History Month, we'd like to acknowledge and celebrate a few notable contributors who are advancing renewable energy. The work that's highlighted here spans the fields of energy efficiency, energy policy, environmental justice, and renewable energy innovation.
Each of these leaders' determination, passion, and achievements are moving the nation forward, towards a cleaner, more sustainable future:
Jessica O. Matthews, CEO and Founder of Uncharted Power—A dual citizen of Nigeria and the United States who grew up in Poughkeepsie, New York and graduated from Harvard Business School, Matthews's company is exploring novel ways of generating electrical energy from kinetic energy. Beginning with the lauded Sokket—an energy-generating soccer ball—Matthews's company Uncharted Power now holds more than 15 patents and recently raised $7 million for renewable energy.
Gilbert G. Campbell, III and Antonio Francis, Co-Founders of Volt Energy—One of the largest minority-owned solar energy development companies, Volt Energy builds, maintains, and operates solar arrays and energy systems. Campbell, a finance graduate from Howard University, and Francis a biotechnology graduate from Columbia University, advise the United States Department of Energy's Minorities in Energy Initiative and work within their communities to promote STEM education, alternative energy education, and mentorship to underserved groups.
Mark Davis, Founder of WDC Solar—A former NBA player, Mark Davis founded his company WDC Solar in 2009 when he realized that many communities and families who would most benefit from solar energy could not afford solar. When he couldn't find qualified installers for his panels, Davis took a class, began installing the panels himself, and then began hiring other members of his community and teaching them to do the same.
Hazel O'Leary, former U.S. Secretary of Energy—The first African American Energy Secretary, O'Leary advanced America's energy policy toward valuing renewables and linking energy with health and environmental quality. She emphasized the importance of renewable energy and energy efficiency, increased funding for renewable energy fields, and established a quantifiable way to measure successes. She went on to lead the Ambassadors for the Minorities in Energy Initiative, part of Department of Energy's Office of Economic Impact and Diversity.
Lisa Jackson, former EPA Administrator—A chemical engineer from Princeton University, Jackson was the first African American woman to serve as Administrator of the Environmental Protection Agency. Jackson held that position from 2009 to 2013. She worked to reduce greenhouse gas emissions and take action on climate change. Now Vice President of Environment, Policy, and Social Initiatives at Apple, she works to decrease their carbon footprint, advance renewable energy, and clean up their supply chain.
Warren Washington, PhD, Senior Scientist at the National Center for Atmospheric Research—The second African American to earn a Doctorate in the atmospheric sciences, Washington has gone on to become one of the premier scientists in the field. He specializes in climate modeling and has long been an expert on the mechanics of global climate change. He was a member of the President's National Advisory Committee on Oceans and Atmosphere and has had presidential appointments under the Carter, Reagan, Clinton, and Bush administrations.
Robert D. Bullard, PhD, "Father of the Environmental Justice Movement"—A professor of urban planning and environmental policy, he has written extensively about how environmental policies underserve minority communities, and is often credited with creating the environmental justice movement. CNN named him a "Person You Should Know" in 2007 for his work on race and the environment, and in 2008, Newsweek named him one of the Environmental Leaders of the Century.
These are only a few of the many African Americans who are leaders in the renewable energy industry. As the industry evolves, and as diverse perspectives are needed to create and implement climate solutions, these leaders serve as role models for their communities, the industry, and our nation. We applaud these individuals for taking action, and for being leaders in the clean energy revolution.
CleanChoice Energy's mission is to make clean energy accessible to all. How do we do that? We supply customers with 100% renewable energy from wind and solar power. Learn how you can make the switch to clean energy today.
(PHOTO CREDIT: Photo of Dr. Robert D. Bullard by Marvin Joseph/The Washington Post)