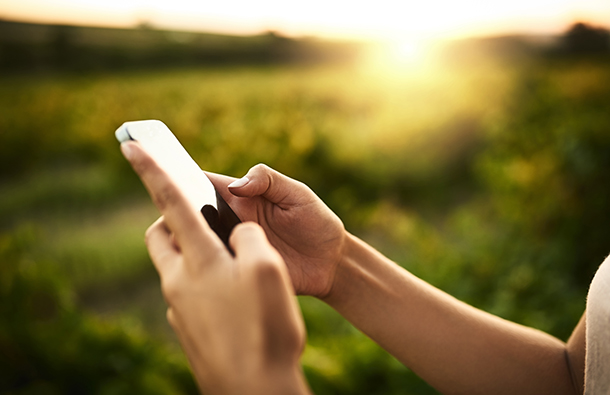 Using clean energy is one of the best ways to combat climate change. What are some other things you can do to help find climate solutions, and even have fun doing it?
Well, understanding how plants, animals, and microclimates are changing in response to climate change is also key to fighting and mitigating its effects. And, while climate scientists across the globe are doing vast studies to understand where and how changes are happening, their resources are limited. Millions more people are out in nature hiking or walking each day. If that's you, you can become a climate scientist just by switching on your smartphone.
Climate Scientists Apps at Your Fingertips
Smartphones have changed the way that scientists collect data. If you're outside and have your smartphone with you, you're often the best-equipped to report and measure changes in plant life, bird migrations, and weather patterns. Here are some of the best apps that will turn you into a climate citizen scientist.
Beach Observer: North America has more than 35,000 miles of coastline—some of the areas most likely to be affected by climate change. British Columbia's Coastal and Ocean Resources has developed an iPhone app to harness beachgoers' eyes and ears to report ocean debris and oil spills, and to monitor wildlife.
eBird: Whether you're a serious birder or a casual birdwatcher, eBird lets you update your life list while keeping Cornell University researchers up to date on local bird trends. One of the most comprehensive and user-friendly bird guides on the planet, Cornell uses your bird identification records to help track shifting range maps and migration patterns.
GLOBE Observer: NASA's Global Learning and Observations to Benefit the Environment program has been going on for more than twenty years in 110 countries. Now, the new app allows people to track environmental data—including cloud and sky observations. Data you gather with the app is paired with data from NASA satellites to give researchers a clearer understanding of climate change.
iSeeChange: This app, created in partnership with NASA, lets communities track climate projects that are particularly relevant to them, as well as share photos, data, and stories that help track the effects of climate change. Your real-world, tangible examples of climate change impacts add data to researchers' studies and help bolster education efforts.
iNaturalist: Log the organisms you encounter every day—from common weeds to rare bird sightings. The California Academy of Science's iNaturalist lets you post pictures and get to know the community of humans and organisms around you. It also makes your sighting data available to researchers around the world by adding them to scientific data banks, like the Encyclopedia of Life.
mPING: NOAA's National Severe Storms Laboratory is collecting meteorological updates from people everywhere in their mPING (which stands for meteorological phenomena identification near the ground). The weather observations that you make are incorporated into a database at the National Severe Storms Laboratory, and are displayed on a map accessible to anyone.
Project Noah: One of the most popular nature crowdsource apps, Project Noah was developed by a team at NYU and is supported by National Geographic. Snap photos of wildlife as you encounter them outside. The app allows you to upload photos, map your location, and tag the species. The field guide and community also offers you help if you're not quite sure what kind of animal you're looking at. It also matches research projects around the country with citizen scientists, helping supply a steady stream of real-time data to researchers.
Project BudBurst: Project Budburst, managed by the National Ecological Observatory and Chicago Botanic Garden and supported by the National Science Foundation, allows you to keep track of when the first flowers appear around you each year. The first flowering data is priceless in helping scientists track the effect of climate change.
Getting out into nature—and helping by becoming a citizen scientist—is one of many ways to protect our planet from the effects of climate change. Now time to get outside!
CleanChoice Energy works to address catastrophic climate change by providing 100% clean, renewable energy using wind and solar power. Learn how you can easily switch your home or business to renewables today.