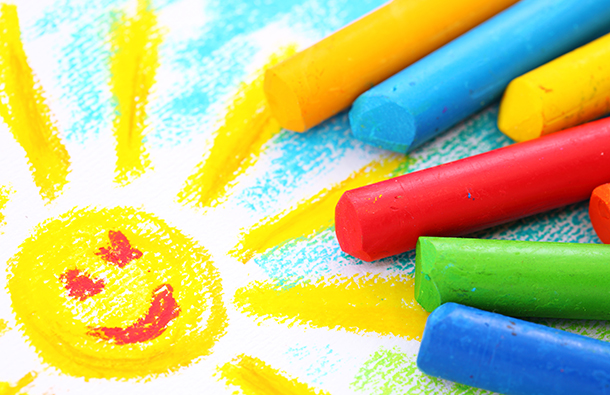 Children are our future. So, it's fitting that increasingly schools are looking to safeguard that future by turning to renewable energy.
In the U.S., more than 5,489 elementary, junior high, and high schools and their districts get at least some of their power from renewable sources, like the sun and the wind, according to a study by the Solar Energy Industries Association (SEIA), in partnership with the Solar Foundation. The study, released in November 2017, is an update of one originally conducted in 2014, allowing the researchers to look at how much solar has grown in the past three years.
More Schools in More States Are Adopting Solar and Wind
According to the study, when looking at the U.S. schools that have solar energy systems, some states rose to the top (based on number of solar PV systems, capacity, estimated electricity generation, and estimated value of electricity generation). California leads the nation in the number of solar schools; Nevada has the highest adoption rate; and Arizona the most solar capacity on a per capita basis, per student.
It's not just the sun that's powering our schools, either. Through a Department of Energy "Wind for Schools Project," more than 145 wind turbine systems have been installed at host schools across 12 states, with the goal to develop a future workforce in the industry. Host schools are located in Alaska, Arizona, Colorado, Idaho, Illinois, Kansas, Montana, North Carolina, Nebraska, Pennsylvania, South Dakota, and Virginia.
Clean Energy for Schools Makes Economic Sense
Turns out, clean power in schools makes sense for the pocketbook. At the front end, the average price of a solar installation in schools has dropped 67 percent in the last 10 years, making it an affordable energy option. In terms of return on investment, in the long-term, renewable energy often saves the schools in energy costs, too.
America's Kids Are Fired Up About Renewable Energy
Schools that use renewable energy conveys to their community that they're staying current with technology and care about the impact that the school is making on the environment. It also creates a learning opportunity for the students to increase their knowledge in modern science and technology. Plus, students are often involved in the approval and petition process for installing solar panels and wind turbines. This teaches them about renewable energy and climate change, and the importance of community involvement for making positive change.
For instance, a middle-schooler in Bozeman, Montana, a seventh-grader named Claire Vlases led the charge and helped raised funds to bring solar to her school. She told Ecowatch, "My favorite part about this project was that one person like me could start something small and then the project could grow and have a big impact on the community."
Progress continues to spread, with new school systems adopting this sustainable solution to energy needs. Recently, the Anne Arundel school district in Maryland installed solar power in 125 schools; and school districts in both Buffalo and Watertown, New York are both moving to incorporate more solar power. Chisago County in Minnesota was one of the first schools to get solar panels, back in 2008. The science teacher leading the charge there told the Minnesota Post, "Look at what you teach the kids. This is really a no-brainer."
If you're thinking of switching to clean energy for your home or business, we can help. With CleanChoice, you don't need to install solar panels or even own a home. Our mission from day one has been to make clean energy accessible for everybody. Learn how you can make the switch to clean energy today!