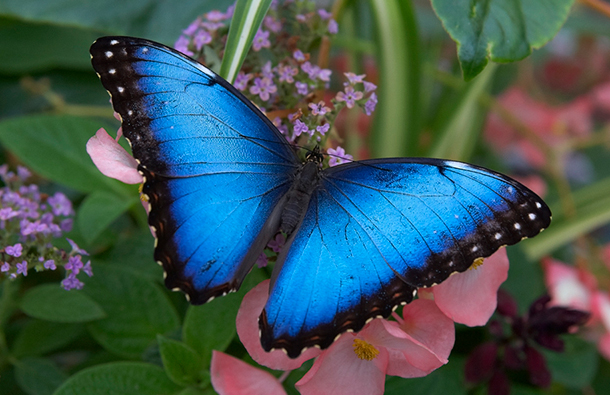 The Bottom Line:
A new report from a United Nations' panel of scientists declares that the biodiversity of Earth's species is "declining faster than any time in human history"
Climate change is the biggest threat facing species today, helping drive the sixth major extinction our planet has experienced, which can impact resources that humans rely on
Solar and wind energy can protect habitat, preserve native species, and boost biodiversity and species survival
A United Nations' scientific panel—the Intergovernmental Science-Policy Platform on Biodiversity and Ecosystem Services (IPBES)—recently released a new report that declares the biodiversity of Earth's species is "declining faster than any time in human history."
The report also describes how humans are connected to the Earth's biodiversity. The well-being of the human race is directly effected by what happens to the animals and plants. That's because the healthy ecosystems that they depend on are often equally important to people, too.
The good news is there are solutions, as mentioned in the report, to prevent this from happening. Renewable energy, especially solar and wind energy, already supports and even creates healthy habitats.
How Renewable Energy Can Help with the Biodiversity Challenge
The biggest threat facing wildlife species is climate change. Changing atmospheric composition affects climate patterns and seasonal shifts across the globe, compromising ecosystems and species' food supplies, reproduction, and survival.
Renewable energy protects those wildlands and species by not forcing carbon pollution into the atmosphere, like dirty fossil fuels based energy does.
Solar arrays and wind energy also protect habitats by drastically decreasing habitat loss. Every day, wild places and species are threatened and altered by oil and gas companies exploring for new deposits, extracting reserves, and transporting the fuel hundreds of miles to be refined and used. Oil spills, pollution, habitat fragmentation from pipelines and roads, and exploratory work like seismic blasts are all avoidable when renewable energy is used to power the world.
Biodiversity Successes are Happening Now
Conservationists and renewable energy proponents share a common goal: protecting the planet's species and ecosystems.
In the Atlantic Ocean, offshore wind farms are actively collaborating with scientists at organizations including the National Resource Defense Council and the National Wildlife Foundation to ensure that marine windmills operate sustainably.
When assessing sites, solar and wind farms work with researchers to optimally site and run their properties. Organizations such as the Audubon Society and Defenders of Wildlife support renewable energy and are working with developers to ensure that renewable energy protects its local environment.
Solar farms are beginning to plant native plants among their solar arrays to provide much-needed resources and habitats for native pollinators including bees, butterflies, and even birds. Properly run, solar arrays may even boost local biodiversity.
What can you do to support the biodiversity of the planet? One thing you can do is choose clean renewable energy like wind and solar for your home.
CleanChoice Energy is a "green electricity" supplier with a vision of a world free from the catastrophic impacts of climate change; a world filled with clean air and abundant renewable energy. Learn how you can switch your home or business to 100% pollution-free clean energy today!