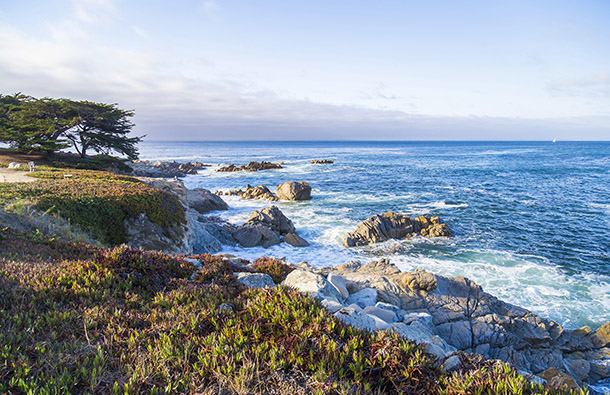 Hollywood loves heroes and villains. From King Kong to Dracula and Darth Vader to Godzilla, there are plenty of out of this world antagonists in film. However, in the past few years we've noticed a growing trend of a more subtle super villain-- climate change. For your viewing entertainment, we've compiled a list of some of our favorite movies you may not have know were about global warming. From sci-fi, to drama, animation, and action here are some of the most popular films whose stories all center around a rapidly changing or already changed earth, rising seas, and fantastical depictions of earth after the climate has changed.
Waterworld (1995). One of the first movies to take on the topic of climate change. This post-apocalyptic "cli-fi" action film depicts an earth turned into a saltwater swimming pool after the polar ice caps melt. The film is set around the year 2500, when, whammo, some humans are already sporting gills and webbed feet. Darwin would be impressed!
Soylent Green (1973). OK, we know the premise of this film is icky (hint: what was the Donner Party famous for?), but hey, you have to see it if only because it was way ahead of its time, predicting a world ravaged by climate change. That beats An Inconvenient Truth by 32 years! It's also the last film appearance of the acting great, Edward G. Robinson. And who could ever forget the catchphrase that this film made (in)famous: "Soylent Green is people!"
WALL-E (2008). This Academy Award-winning animated film from Disney's Pixar Studios takes on consumerism, corporatism, obesity, and global environmental destruction through the story of a cute waste-collecting robot who accidentally embarks on a space journey that will ultimately decide the fate of mankind. And who doesn't like a cuddly robot?
Beasts of the Southern Wild (2012). While this film is more about the relationship between a young girl and her father, it's set in motion by rising sea levels that threaten to overwhelm the fictional Isle de Charles Doucet (a stand-in for the Isle de Jean Charles, Louisiana, which we chronicled in our post about climate refugees). What's striking about this film is the inspired performance by young actor Quvenzhané Wallis, a six-year-old girl at the time of the filming with no acting experience. Wallis's portrayal of Hushpuppy made her the youngest female ever to receive a nomination for the Academy Award for Best Actress, as well as the first African-American child to earn an Oscar nomination.
Intersteller (2014). This sci-fi thriller won an Oscar for special effects. Starring Matthew McConaughey and Anne Hathaway, the film depicts a dystopian future where climate change-caused famine and drought render the Earth uninhabitable. A team of explorers tries to save humanity by searching for a new home. If you think this is far-fetched, check out Elon Musk. The founder of Tesla and SpaceX, Musk wants more than anything to colonize Mars.
You can be a real-life climate hero by inviting your friends to switch to 100% regional wind and solar power through CleanChoice Energy. Multiply your impact by referring friends and family members who you think could benefit from clean air, drinkable water, and a clean energy future (which, we think, is everyone). Refer today!