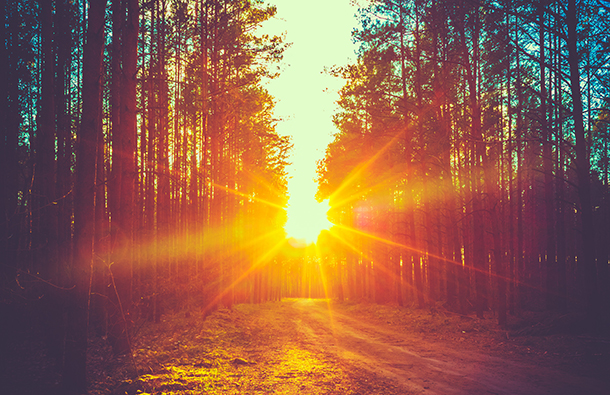 September has arrived. Typically, that means swimming pools are closing, schools are starting back up, and it's time to start thinking about all things fall—crisp mornings, apple harvests, cozy jackets, and the sun setting earlier in the evening.
But this year, much of September has begun with high temperatures and, in some cases, even heat advisories.
This summer, which has been notable for climate-change aggravated droughts, storms, heat waves, and wildfires, is not going to give up without a fight. For many places around the globe—including the state of New Jersey and other points along the East Coast, like Massachusetts—summer 2018 has been the hottest summer ever recorded. Overall, 2018 is set to be the fourth-hottest year on record—behind only 2015, 2016, and 2017.
Sweltering September
The heat isn't relaxing its grip on the Northern Hemisphere easily. Rather than bringing welcome relief from the heat, September may feel like the fourth month of summer.
This heat wave is the direct result of human-caused climate change, according to a new study by Oxford University. The author of the study, Friederike Otto, explained to Phys.org: "There is no doubt that we can and should constrain the increasing likelihood of all kinds of extreme weather events by restricting greenhouse gas emissions as sharply as possible."
Meteorologists are calling for a warm fall across most of the United States. In some places, this September could be among the warmest in human history. Most of the country—with a small pocket of an exception in the Southwest—will have near or above average temperatures this month.
Much of the country east of the Mississippi can expect warm weather, as well as some wet periods. If those wet days pile on top of one another, or pour down all at once, flooding is possible throughout the month, as it has been for much of the summer.
Out west, the high temperatures and dry weather will continue to exacerbate the risk of damaging wildfires.
A Colorful Fall Could Be Coming
Though it will be warmer than usual this early fall, fall foliage across much of the eastern United States may still produce a lovely show of colorful leaves for many to enjoy. Mild springs and summers that aren't too dry—aided by days of drying heat and cooling nights in the autumn—make for particularly vibrant leaf colors as the chlorophyll begins to fade in the fall. While the leaves may change later than usual, the colors of the leaves are expected to be vivid. Colors are mainly determined by the amount of cloud cover and rainfall than by average temperatures.
Nature's original solar panels, leaves soak up the sun's energy; aiding in the process to convert that energy into a usable resource for the tree. That's kind of a nice reminder that nature provides resources that are sustainable and clean—like solar and wind power—that we can all adopt over dirty, unsustainable fossil fuels, if we have the option. That's a big deal, since one of the most powerful ways to slow the negative impacts of climate change is to use renewable energy.
If you'd like to be part of the clean energy revolution happening across this country, choose CleanChoice Energy as your electricity supplier. Learn how you can switch your home or business to 100% pollution-free renewable energy sourced by wind and solar power today!