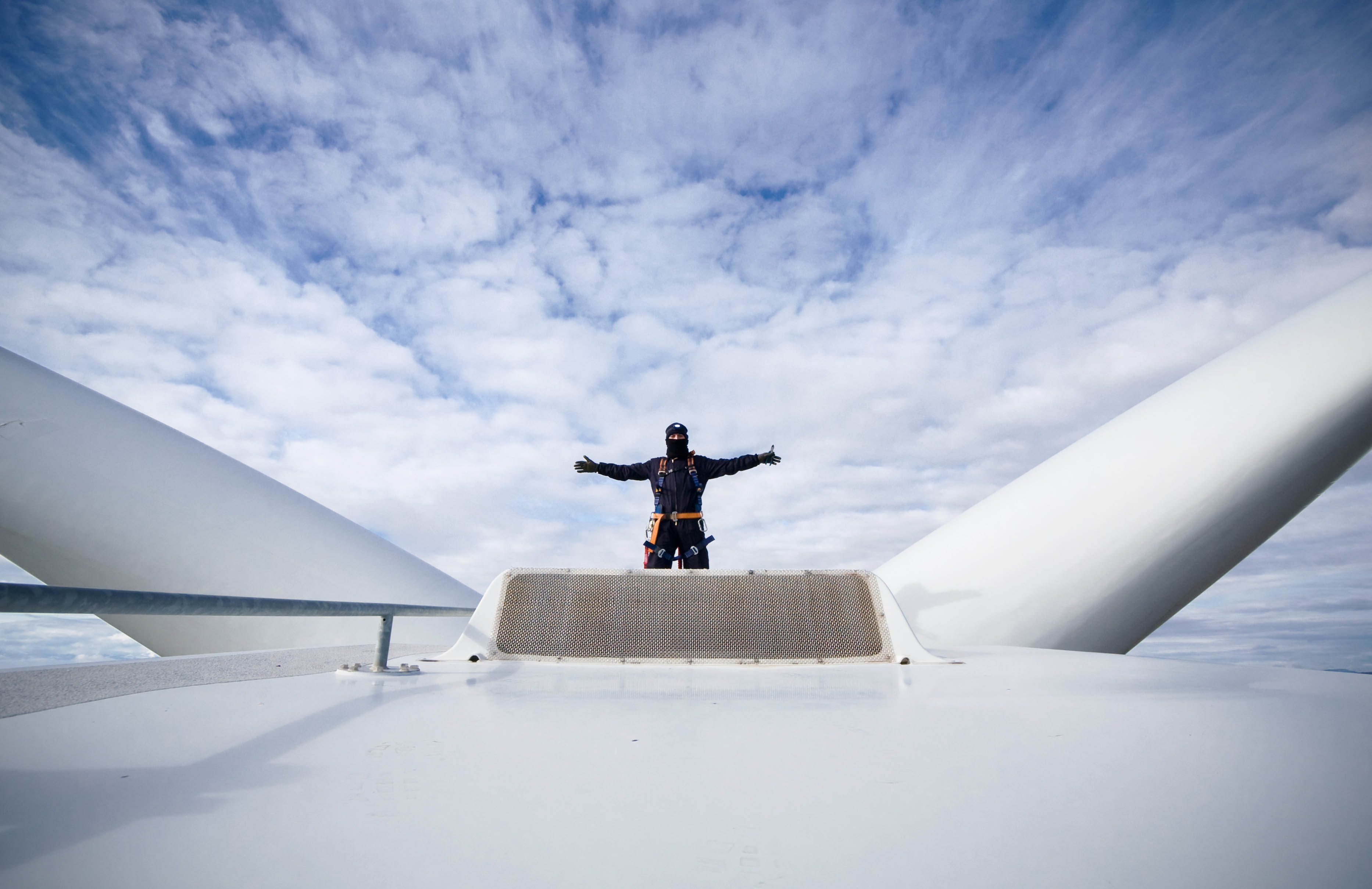 Experts warn that in order to stay under the two degree Celsius threshold required to sustain life on Earth as we know it, we must halt all new fossil fuel development and transition towards clean energy. Along these lines, many states are making gains towards a clean energy economy and creating the need for new technology and good-paying green jobs.
Last year alone, jobs in the solar and wind industry out-numbered and outpaced those in other sectors. Over the past 4 years, solar jobs have increased by over twenty percent, faster than the national rate. Last year, 1 in 50 new jobs were in the solar industry, that's 17 times faster than overall job creation in 2016. Recent studies show that as of 2016 clean energy jobs overtook those in the oil and gas extraction industries combined. Collectively, the U.S. now has 250,000 solar jobs, which is more employees than Apple, Facebook, Amazon, and Google combined. And that's just direct jobs. When indirect jobs are taken into account, the solar industry employs 789,000 people, paying more than $50 billion in salaries, wages, and benefits.
And solar isn't the only one growing jobs at an impressive rate. In 2016, the U.S. wind industry employed more than 100,000 people. According to the Bureau of Labor Statistics, the fastest growing job in America is a wind turbine service technician. Relatively speaking the average growth rate for all occupations in the United States is seven percent, but for wind turbine service technicians the growth rate is 108% from 2014-2024. These jobs also pay more than the average job in America. The current average income is around $41,000 with the average salary for a wind turbine service technician coming in at around $51,000. And as the wind industry continues its double-digit growth, these jobs will be in high demand.
Renewables have the unique ability to put Americans back to work. Even coal companies see the value in clean energy investments. One Eastern Kentucky coal mining company is planning the state's largest solar farm on top of a reclaimed mountaintop strip mine. The company plans on using the solar farm to employ formerly out of work coal miners. Coal mines are becoming more and more automated and by retraining coal miners for renewable energy jobs they are able to take advantage of the shifting winds and be a part of the new clean energy economy.
Gains in renewable energy jobs are a byproduct of clean energy investments. Throughout the past year we've seen investments in offshore wind farms in Rhode Island, as the state launched the first American offshore wind farm in the United States. According to a recent article in the Washington Post, "wind was the primary source of new energy installations in much of the Midwest, the Plains states and in Texas, which has nearly 12,000 wind turbines and generates more than a quarter of the nation's wind energy."
Clean energy isn't just good for the environment. It creates clean jobs, grows the economy, and supports energy freedom. By choosing
wind
and solar power, you help play a critical role in this economic development.
Learn how you can switch to wind and solar power with CleanChoice Energy.