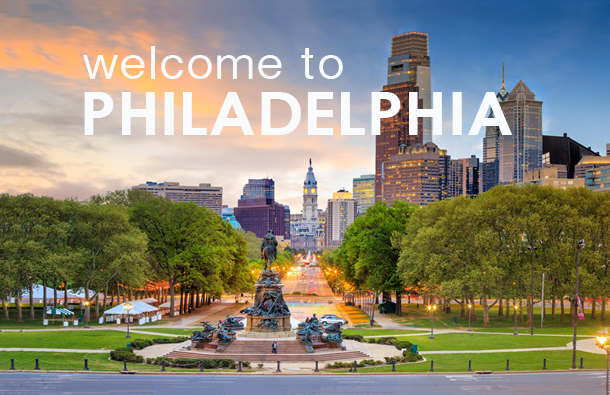 With close to 150 mayors in U.S. cities deciding to adopt the Paris Climate Accord on their own after the United States pulled out of the Paris Climate Agreement, real progress is being made across the country to fulfil these accord goals. Philadelphia is one of the cities that recently committed to the goal of 100% renewable energy by 2035. It's the 100th U.S. city to jump onto the Mayors for 100% Clean Energy initiative, spearheaded by the Sierra Club.
So what are these cities actually doing to meet these ambitious 2035 goals? Let's take a look at what Philly is doing to meet its pledge to be a 100% renewable city:
City Leadership
Any citywide goal as big as transitioning the entire energy industry takes commitment and passion from leaders on the forefront. Philadelphia Mayor Jim Kenney is leading the way on this initiative, and has been extremely clear about his thoughts on his city's role. "In Philadelphia we're not afraid of hard work and will do everything in our power to fight climate change,"Kenney recently said. He has stated that climate change impacts especially affect the city's poorest and most vulnerable residents, essentially endangering their well-being on a regular basis. Kenney shares the belief with many Philly residents that it's in the best interest of the city to confront the climate change problem now, as strongly as possible.
Solarize Philly
Solarize Philly is a program that began signups in July to make the process of solarizing homes more affordable. Solarize Philly is led by the municipal Philadelphia Energy Authority (PEA), and signed on three companies, Kiss Electric, Moore Energy, and Solar States, which have all agreed to reduce the price of installing solar on city roofs. The overall program's goals are to reduce energy costs, create jobs, support the Philly community, and most of all, combat climate change. At the launch of the program in July, more than 1,500 homes expressed interest in switching to solar with this initiative.
Free TreePhilly
Leading up to the announcement of the 100% renewable pledge, the city relaunched their TreePhilly Program, offering free trees to residents for planting in their yards and neighborhoods in the hopes of making Philadelphia the "City of Arborly Love." The program has planted more than 17,500 trees in the city so far. The TreePhilly project works to increase neighborhood tree canopies to promote cleaner air in every Philadelphia neighborhood.
Educational Institutions
Schools and higher education institutions are very important resources for renewable energy initiatives. They educate future generations, provide current research and thinking on social issues, and also serve as large influencers of change that can rally behind a cause. Schools in Philadelphia, such as Drexel University, have signed the We Are Still In open letter to work towards achieving the goals of the Paris Climate Agreement. As far back as 2010, Drexel committed itself to being supplied with 100% renewable energy from wind power sources, ranking it in the top 5 university purchasers of renewables at the time. The Drexel Green Initiative was created to shape the university into a sustainability leader for other institutions.
Other Cities Committed to 100% Renewables
To learn more about other cities that have committed to 100% renewable energy, and the status of their journeys, visit The Solutions Project. The Solutions Project has a detailed database that lets you see where each city, and some countries, are in their process to realize their renewable energy goals.
CleanChoice Energy supplies our customers with 100% renewable energy from wind and solar power. Our mission is to switch as many American homes and businesses to clean, renewable energy as possible in a greater effort to fight climate change. Learn how you can make the switch today.