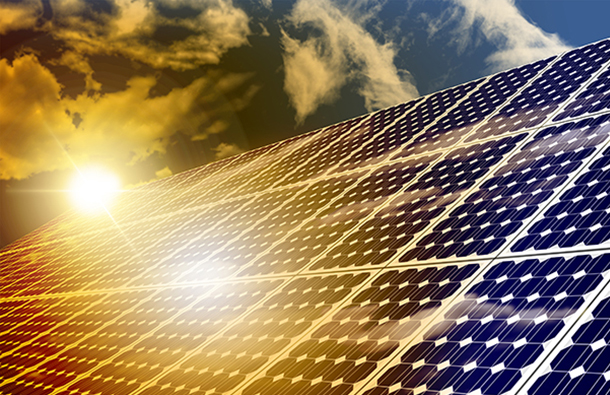 With severe weather becoming more common, in part due to the impacts of climate change, many are asking how can communities take action quickly—before and after a weather event? Critical resources like electrical power are often hit first and the hardest in such situations.
Fortunately, clean energy solutions like solar and wind can help bring a community's power back online relatively quickly and where it's needed most.
Clean Energy Provides Immediate Solutions
Oftentimes devastating hurricanes and floods wipe out the electrical grid. In some cases, people hope to rely on generators—either those designed to power the whole house or small ones geared for smaller applications. Those work fine as long as the generators have power; usually in the form of gasoline or diesel fuel. But there are problems with relying on these fossil fuel based devices. For example, during the most recent hurricanes Irma, Maria, and Harvey, gas prices were high; availability was spotty and unreliable. And, generators often run out of fuel while you still need them to supply electricity. That means that the generators people relied on to get them through disasters were left useless and people, literally, powerless.
Here's when renewables could really come in handy. Small, portable solar panels could either be preventively purchased in advance, or brought in by aid organizations in the wake of storms and blackouts. Or, with more prior planning, microgrids can be installed to serve communities impacted by emergencies. These stand-alone electrical grids (some models provide electricity generated by solar power) can enable localized energy needs when the main grid isn't functioning. And, small scale devices that harness the power of the wind or sun can charge critical items like cell phones.
Another option is to be off the grid and self-sufficient before a storm even knocks out the grid, but that can be a bigger investment than some people aren't ready to tackle or isn't feasible.
Clean Energy Can Also Provide Long Term Gains
With the traditional power grid getting less reliable, when large scale weather events hit, it often takes a toll that many communities never quite recover from before the next storm hits. Often that's because an infrastructure based on traditional fossil fuels is not designed to handle major disruption or damage very well.
Building out an infrastructure with more clean energy sources prevents some of the logistical problems that fossil fuel based systems have even before a storm. Fuels like coal, oil, and gas have to be transported to refineries and converted into other forms before they're usable by vehicles or electrical plants. Storms often knock out extraction or refinery facilities, making it that much more difficult and more time-consuming to get the power grid turned back on. For large wind turbines, they can function well in high speed winds, even during big storms, and continue providing power.
Alternately, wind and solar energy production are inherently less detrimental to the environment than fossil fuels. When they fail, they don't cause oil spills, gas leaks, or widespread environmental devastation in addition to what the storm or flood causes all by itself. They are more suited to making a power grid modular and adaptable—an invaluable trait when the grid takes a hit and power supply is both spotty and more necessary than ever.
As extreme weather hits harder and more frequently in a warming world, renewable resources are starting to look like the better choice on a number of fronts. Plus, renewable energy generation doesn't contribute to global climate change, potentially mitigating the number of fierceness of storms communities face every year.
Long-term, the arguments for investment in renewable and clean energy sources just keep adding up, while the downsides of fossil fuels are making them look like a bad bet where no one wins. When it comes to avoiding potential damage due to extreme weather events, thinking preventatively with clean energy solutions just makes sense.
CleanChoice Energy works to address catastrophic climate change by providing 100% clean, renewable energy using wind and solar power. Learn how you can easily switch your home or business to clean energy today.