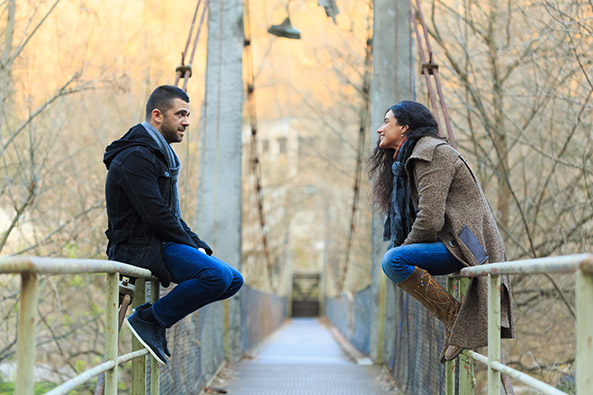 It's not always easy to talk about climate change - especially when you're chatting with someone who believes climate change is exaggerated or even a hoax. Here are a few tips to help you navigate this topic more effectively.
Stick to the Facts
Discussing the very important topic of climate change can sometimes be uncomfortable because it can be considered political. The good news is that it is a widely accepted issue on both sides of the aisle, and recent polls show the majority of Americans accept human-caused climate change. Even so, many people may not comprehend the full extent of their personal pollution or greenhouse gas contributions, because it is not readily apparent in daily life. Electricity is usually generated at power plants far, far away; and often even the power cables are underground, completely hidden from view. Stick to the facts to help people understand the impact climate change has on the planet our daily lives.
The facts:
Propose a Solution: Climate change affects all of us and its scope can be daunting. Remember to talk about solutions or actions people can take when talking about climate change.
Help Them Act on Climate Change
Let your friends and family know how easy it is to combat climate change by signing up for clean energy with CleanChoice Energy.
It only takes a few minutes to
sign up for 100% clean energy with CleanChoice Energy
. When you do, wind and solar power will be sourced for your home and you will help you and your neighbors live healthier lives with cleaner air.