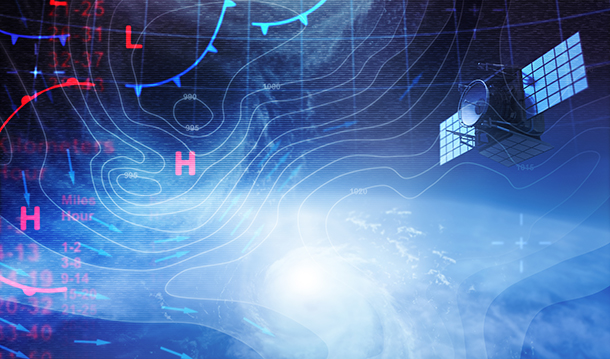 The ability to measure humankind's impact on our planet is an essential step towards developing solutions to climate change issues. So, how is this being done today? Climate scientists are extremely creative in their methods for determining climate change patterns. They measure a variety of environmental data using various "climate analogs" that show effects of climate change all around world.
For example, snow can trap air when it falls, which can be concealed within ice. Climate scientists have drilled 3200 meters into south pole ice to collect air bubbles trapped from up to 800,000 years ago. Testing these bubbles and comparing their levels of CO2 to the levels in the atmosphere today gives a clear indication of the enhanced warming and carbon we have contributed during the modern Industrial Era.
New means of calculating environmental impacts are constantly being explored, with technology innovations leading the way. Here are some examples of how it's being done.
On the Global Level:
Satellites hovering over the Earth have served many purposes since their development, including surveillance endeavors, planet mapping, and weather forecasts. Most recently, satellites have become an essential tool for measuring climate change.
Satellites that can measure climate patterns are operated by both companies and government agencies from around the world in order to collect the best climate data possible. Carbon Brief has put together an interactive map of all 162 climate-related satellites orbiting our planet. Climate factors including the land, our oceans, the atmosphere, ice, the sun, gravity, and a combination of these factors are all measurable via satellite technology.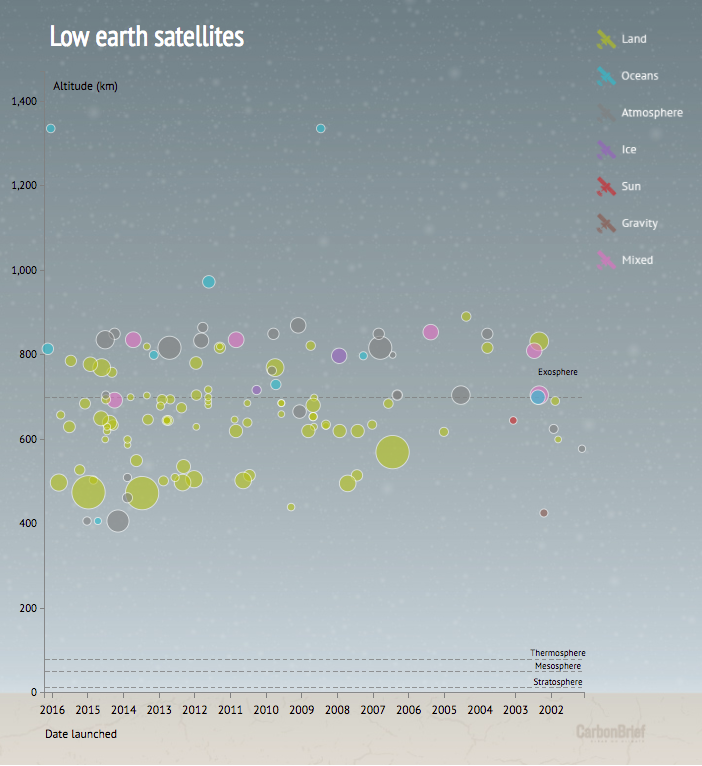 Source: Carbon Brief.org
Another emerging innovation for measuring environmental impacts are climate drones. Researchers are beginning to use drones to measure the surface reflectivity of various landscapes, helping to understand how much energy the planet surface is both absorbing and retaining. When a surface reflects solar energy instead of absorbing it as heat it results in climate cooling, which can be extremely beneficial around the world as global temperatures are on the rise. These climate drones can gather vast information much easier than other data collection methods and with greater accuracy. They can also travel well to remote locations and heights that are less accessible to humans on foot.
On the Personal Level:
It may be difficult or seem burdensome to measure how you impact the planet on a daily basis. Luckily, there are a number of fun and cost-friendly resources available to help people more easily understand their own impact on the climate, especially in the form of using phone apps.
The Carbon Counter Application was developed to make easy calculations to aid individual purchasing decisions. The Carbon Counter app calculates the carbon emissions that different car makes and models have for when you are looking to purchase a new vehicle. So the next time you are in the market for a new car, make sure you check out the carbon counter app to properly determine how environmentally friendly your new ride could be.
Oroeco is another app that creates a game of fun competition as it relates to your carbon footprint. On the app, you create a profile for yourself based on where and how you live. Oroeco will then provide you a wide variety of suggestions to help reduce your daily carbon footprint. The best part is that you can both compete with yourself and with other users in your area on the app to reduce your carbon footprint.

Measuring both global climate change and personal environmental impacts are becoming increasingly easier as the age of data analysis and technological evolution is in full swing. Who knows what ground-breaking innovation will be next?
CleanChoice Energy supplies 100% wind and solar power to customers. Learn how you can be a part of the renewable energy revolution, and make the switch to clean energy today.