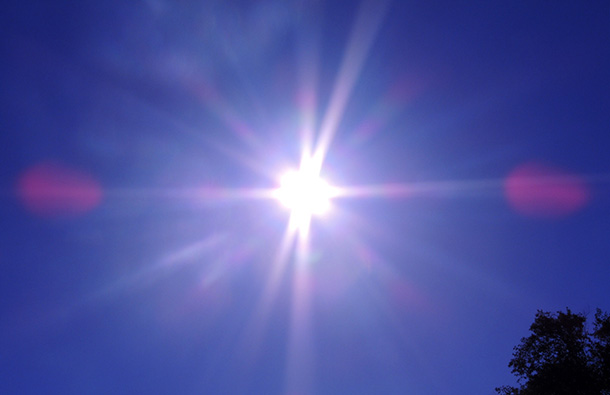 Wind and solar energy technologies are constantly evolving and adapting. The people who work in those fields are part of the fastest growing industry around the world—renewable energy. That means they often find themselves at the bleeding edge of innovation.
With so many innovations happening in both wind and solar, in this blog we'll cover a few exciting examples of how the solar industry is innovating—and inventing—the future.
Solar Power Can Do More Than You Knew Possible
In just 2017 alone, advancements in solar technology have catapulted the potential design, use, and applications for sun power. Solar powered roads, for example, are being explored as a way to feed power to the electric car driving on it. In other developments, researchers at Michigan State University are developing a new type of solar panel that is transparent. The panels will generate electricity by absorbing sunlight, while also serving as windows on the buildings that they're attached to.
Solar Technology, Inspired by Nature
Making solar panels thinner and more versatile is a challenge that researchers are tackling from multiple angles. Thin-film solar panels that are flexible may be the wave of the future. One of those approaches was inspired by a butterfly's wing. The rose butterfly, native to Southeast Asia, has dark, nearly black, wings. Scientists are drawing inspiration from the way it gathers heat from the sun to support its metabolic processes in order to create solar panels that are even more efficient and flexible.
Continuing the trend of drawing inspiration from nature, researchers at the Royal Melbourne Institute of Technology in Australia looked to an American fern to improve the way electrodes store energy. The western swordfern, a plant which grows from the western slopes of the Rockies all the way to the Pacific Ocean, is superbly adapted to store energy from the sun. Because of its dense vein system, it can collect, store, and transport a lot of energy around the plant. Researchers mimicked this vein structure when building what may be the first in a new generation of high-storage-capacity, thin, flexible solar cells that could power anything from smart watches to cities.
Another researcher is working to revolutionize the way thin-film solar panels work by changing the angle at which they absorb light. Typical solar panels are made of silicon and absorb light as it travels vertically down through the layers of the panel. While silicon is a good absorber of light, it manages to absorb only about half of all the available light that passes through a solar panel. A professor of physics at Rensselaer Polytechnic Institute has created a nanostructure that would bend light perpendicularly. This allows light to travel along the solar panel instead of through its surface, giving the silicon more opportunities to absorb more of the available light energy. If such a technique proves successful at a mass-production level, it could drastically add to the efficiency of solar panels.
With the solar industry expected to keeping growing at record numbers over the next few decades, even more exciting developments, from even less expected sources, will likely blossom. That will create opportunities for more people and more organizations to tap into the power of solar energy.
CleanChoice Energy supplies customers with 100% renewable energy from wind and solar power. Learn how you can be a part of the renewable energy revolution, and switch to clean energy today.