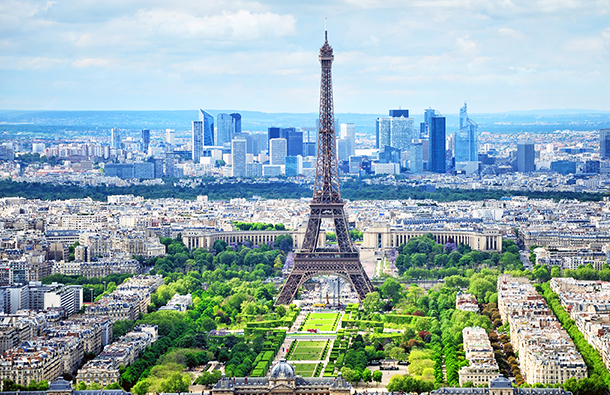 In December 2015, almost 200 countries worked together to issue a deal on global climate. There are currently 195 signatories to the Paris Agreement, signifying the global community's concern and enthusiasm to cooperate on addressing climate change. What's happened since the 2015 signing and what progress has been made since the historic agreement was formed?
The World Shows Its Commitment
Out of those 195 countries, a French source recently reported that 166 have ratified the Agreement. Only the U.S. and Syria are not part of the historic deal.
In September 2016, Nicaragua joined the 2015 global commitment to target and decrease its carbon emissions. Its agreement, however, does not come as surprise. In 2013, the World Bank hailed the South American nation calling it a "renewable energy paradise," as half of the country's energy comes from geothermal, wind, solar, or wave energy. President Ortega sees the importance of its commitment as a show of solidarity with the international community, especially in light of the United States' withdrawal.
This December, on the second anniversary of the Paris Agreement on December 12th, 2015, France is hosting a summit in Paris with the UN and the World Bank. Its goal is to encourage the involvement of public and private financial stakeholders, which will help advance the timeline to implement specific climate related projects.
More Countries and States Make Commitments and Set Goals
Since the U.S. withdrawal, American cities and states continued pledging to combat the effects and causes of rising temperatures. The 14 state coalition includes California, Colorado, Connecticut, Delaware, Hawaii, Massachusetts, Minnesota, New York, North Carolina, Oregon, Rhode Island, Vermont, Virginia, Washington and the U.S. territory of Puerto Rico, and have vowed to uphold the commitments as was agreed upon by the former Administration. At the local level, in October 2017, New York City became the first city to devise a plan for meeting its Paris Agreement goals. The Mayor's Office of Sustainability (MOS) has directed NYC's climate change initiatives like its 80 X 50 goal of decreasing 80% of emissions by 2050. This significant goal at the state and city level is important to demonstrate to other countries that climate change targets have not been abandoned in America.
Canada has embraced the Paris Agreement with enthusiasm and considerable engagement. In September 2017, Prime Minister Justin Trudeau met with environmental leaders from 30 countries to "to discuss various ways of pursuing the Paris Agreement in order to maintain the international momentum toward a more sustainable future for all." He also suggested that the best way for Canada to contribute towards a clean yet economically beneficial future is to implement a carbon tariff related to pollution.
In the Western Hemisphere, Caribbean nations stood alongside the Paris Agreement and recently initiated regional meetings where their countries and the private sector can meet and work together to advance their efforts on the Convention. The Caribbean Community Climate Change Centre (CCCCC) organized a two-day meeting to determine the needs of each country, and the guidelines to achieving decarbonization.
In Europe, Germany's Chancellor Angela Merkel urged international efforts on the Paris Agreement be upheld. Germany is on track with regional neighbors France and Sweden to meet their Paris Agreement targets, pursuing environmental policies that uphold their commitment.
Meanwhile, China and India have become the largest investors in the world for renewable energy. In a recent report, China is said to be on track to fulfill or even possibly surpass its commitment to cutting carbon emissions by 40 to 45% from its 2005 levels by 2020. In this year alone China has already successfully curbed its carbon intensity by 39%.
These international achievements, and the emphasis on decreasing carbon intensity across the world, show that the Paris Climate Agreement is indeed alive and well. Real progress is being made by those who signed, and even by many who didn't, with no signs of slowing down.
CleanChoice Energy works to address catastrophic climate change by providing 100% clean, renewable energy using wind and solar power. Learn how you can be a part of the renewable energy revolution and switch to clean energy today.