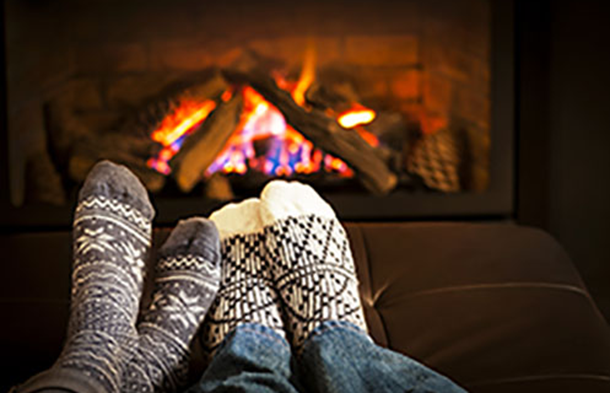 Cold air, harsh winds: winter has arrived, and it's the one season of the year where homeowners (and even renters) are often prone to costly energy waste.
But conserving energy during the cold months of the year doesn't have to mean sacrificing comfort. In fact, according to the U.S. Department of Energy, there are a few simple steps we all can follow to stay warm, save money, and become smarter consumers.
1. Harness the power of the sun: While it may be cold outside, opening your curtains during the day allows sunlight to naturally heat your home. Just make sure to close the curtains at night to reduce the chill.
2. Seal up drafts: Tape clear plastic film to the inside of your window frames to reduce drafts. If that doesn't work, you could also install insulating drapes or shades.
3. Adjust your thermostat: Get to know your thermostat's settings, and become comfortable with periodically adjusting the temperature depending on when you're asleep or away from home. The Department of Energy suggests that you "turn your thermostat back 10° to 15° for eight hours and save around 10% a year on your heating and cooling bills."
4. Fireplace mindfulness: Excited to use your fireplace this winter? Just make sure to keep several things in mind when doing so. These include keeping your fireplace damper closed if there's no fire, installing a heat-air exchange system to blow warmed air back into your house, and adding caulk around your fireplace hearth.
Visit the Department of Energy for a complete list of Fall and Winter energy saving tips.