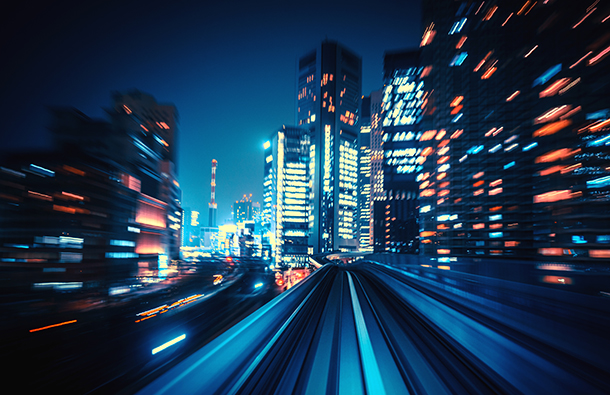 We recently sat down with our CEO and Founder, Tom Matzzie, to talk about the growth of CleanChoice Energy, including being honored with a Deloitte Technology Fast 500 award, ranking #113 of the fastest growing technology companies in North America. The below is a snapshot of that conversation—
Now that CleanChoice Energy is a first-time Deloitte Technology Fast 500 award winner in the Energy space, what is the significance of this award for CleanChoice?
It's nice to be recognized for what's normally in the background of what we do for our customers—the technology. Technology drives our business and helps us make the customer experience easy and convenient. Since our mission is to make clean energy accessible to everybody, it's critical that we serve our customers well in every way, starting with how they how they switch to CleanChoice to how they engage with us in the long term.
Most of the winners have historically been awarded to software (Saas) companies... Recently, CleanChoice Energy opened a New York office in its "Silicon Alley" district to develop new technologies and customer experience platforms. How does this strategy position CleanChoice for the future, and better meet customer needs?
We use technology to better listen to what our customers care about. We have to earn their business, so we use technology tools to do that, communicating with them through email, on the phone, on our website, or through social media. We want the opportunity to better serve our customers, and help them understand our value proposition. At some point, if you serve your customers well, they'll naturally choose you over your competitors. We look forward, not sideways, in a race; doing the best we can for the customer, the product, and the total customer experience.
CleanChoice has received a number of distinctions recently, in addition to this one, like the Inc. 500 award, due to its phenomenal growth. What is CleanChoice's vision for the future of the energy market?
What makes what we do different is that our value proposition is clean energy. You have to remember that it's only been recently that customers have been able to pursue clean energy as their energy of choice. By and large, it's a new concept to get to choose. Giving them that choice is the way that customers will choose clean energy.
Soon we will be entering the era of the sophisticated consumer. Customer preferences will be more specific, with different components offered to them. Similar to how consumers experienced a change in how they buy phones and phone services where you can buy a variety of features, data plans, etc.—the energy consumer will have more options. Energy might come from one place; backup power from another. Consumers will have more control over their energy choices and usage. For example, they'll be able to know when they used energy, if they have an energy backup supply, what their energy usage is for their car versus their home, or if their house is using electricity while they're at work. This will empower consumers, and increase their level of interest and willingness to learn.
If we do a good job in creating a way for customers to interact with all that data, with all those choices, our customers will be both more sophisticated and better served by us.
As the Founder and CEO of CleanChoice Energy, what are the tough challenges that you want to solve in providing value for customers? And what are the opportunities?
How can we make the product more valuable to the customer? How can we make the customer experience even easier? And, we want our customers to know that when they choose CleanChoice Energy they're doing business with a company that's doing good work in our industry and in the communities where we serve. The final barrier is to make our offering accessible. The next step toward that goal is our community solar product, which will allow customers to participate in solar at or below the utility rate. We're happy about that, and we hope our customers will be, too.