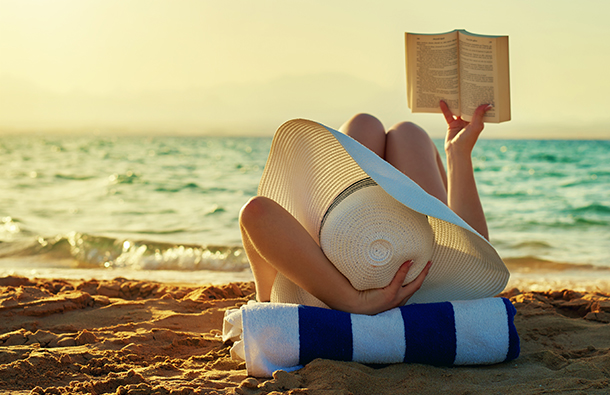 Warm weather and long days of sunshine are upon us. Time to break out a good book and retreat to the nearest beach or mountain stream to refresh the batteries. To inspire you, we've compiled a list of some of our favorites in the realm of wilderness, natural resources, and our shared environment.
Environmental Fiction:
Gray Mountain by John Grisham: When it first came out, NPR named Gray Mountain one of the best books of the year. This riveting novel follows big city New York lawyer, Samantha Kofer, who moves to the heart of Appalachian coal country. In true Grisham fashion, this book will keep you on the edge of your seat as you find yourself enmeshed in the fight to preserve the mountains, streams, heritage, and lives of the local residents who are threatened by strip mining and big coal companies.
Prodigal Summer by Barbara Kingsolver: Follow the stories of two strong women. One is a wildlife biologist observing coyotes and human nature in the wilds of southern Appalachia; the other an organic farmer observing the lessons of biology and clash of the human and natural world. Kingsolver captures the intricacy of the human experience nestled in the wilds of our natural world.
Natural History Classics:
My First Summer in the Sierra by John Muir: A classic for nature-lovers, this short novel chronicles John Muir's travels in 1869. Muir gives a beautiful description of a region that will inspire you to book a flight to one of our most beautiful national parks.
Childhood Favorites:

The Lorax by Dr. Seuss: "Unless someone like you cares a whole awful lot, nothing is going to get better. It's not." Immortal words from the world's most famous "doctor." Theodor Seuss Geisel, known as Dr. Seuss, has inspired generations of children since penning his first children's book in 1937. This classic is a great reminder of our shared natural values and that we must all, "speak for the trees" as the Lorax once did.
My Side of the Mountain by Jean Craighead George: Go on an adventure with Sam Gribley as he heads into the Catskill Mountains to survive on his skills and determination. You'll laugh as Sam sets up house in a hollowed-out tree and makes friends with a weasel and falcon. As the mountains test Sam's mettle, his strength and bravery will inspire you.
Mind-expanders:
Animal, Vegetable, Miracle by Barbara Kingsolver: Kingsolver obviously holds a special place in our hearts, which is why she's featured twice on our list. This is the story of her family's quest to abandon the industrial-food pipeline and live for one year off food only grown on their farm and in their local community. This memoir of her time living off the land will inspire you to want to plant your own summer garden and experience the rich, natural flavors only found through the hard work of nurturing your own food.
Waxing Poetic:
Leaves of Grass by Walt Whitman: His words speak for themselves:
"Not I, nor anyone else can travel that road for you.
You must travel it by yourself.
It is not far. It is within reach.
Perhaps you have been on it since you were born, and did not know.
Perhaps it is everywhere - on water and land."
"We don't read and write poetry because it's cute. We read and write poetry because we are members of the human race. And the human race is filled with passion. So medicine, law, business, engineering... these are noble pursuits and necessary to sustain life. But poetry, beauty, romance, love... these are what we stay alive for."
Let Whitman's words be a balm to your soul with this summer classic. Download this book for free!
What environmental books inspire you? Share your environmental reading list with us on Facebook or Twitter -- @CleanChoice.