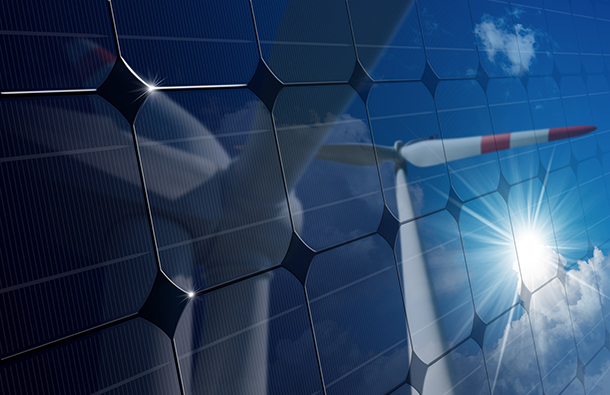 California's Wildfires Have Become Bigger, Deadlier, and More Costly. Here's Why.
What's the role of climate change and extreme events like wildfires? "Climate change has helped make California's wildfires more intense..."
Wildfires are a natural and annual occurrence in California, typically appearing toward the end of the long, dry summers. In four out of five cases, people provide the igniting spark. At the same time, the environment has also become more flammable. As the state grows hotter and increasingly subject to prolonged droughts, and as more people live in high risk areas, the fires simply get bigger, more severe and more costly to put out. Experts say we should continue to expect more extreme fires in California.
Floating Solar Panels Are Coming to Colorado Towns
"Floating" solar farms? These solar farms use existing spaces, like irrigation and wastewater ponds. And, it's becoming more common.
Last month, Walden became the first town in Colorado to try to reduce energy consumption by going solar on water. The town installed a rack of panels—called floating solar photovoltaic—on ponds operated by the water treatment plant. The town's water treatment facility is the largest energy-producing facility and provided the perfect location for a voltaic. Roof space was limited, but grey water ponds offered a space for floating solar. What's more, the floating voltaic has water quality benefits—decreasing evaporation and preventing algae growth.
Solar Brightfields Make Toxic Land Usable Again
Good news! Solar "brightfields" are transforming landfills and toxic sites into usable solar farms.
Power produced by solar farms is adding clean, renewable energy to the nation's total energy mix. Solar farms can be seen on all sorts of terrain; on fields, vineyards, parking garages, skyscraper roofs, and irrigation ponds; in cities and in the country.
Solar farms are also being installed on places that no one else wants to use—toxic sites, landfills, old factories, refineries, and former coal mines. These "solar brightfields" are creating a second life for otherwise unwanted land.
Check back end of next week for more of the latest clean energy industry news!