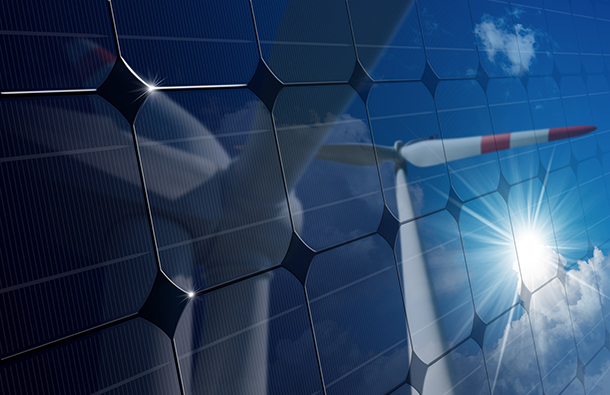 Reinventing Power: America's Renewable Energy Boom (trailer)
What's the real impact of renewable energy on real people? This film from the Sierra Club shows how it has transformed lives for the better across the United States.
"Reinventing Power" is a documentary that tells the backstory of clean energy from innovation to installation. In the film, viewers will hear directly from the people whose lives were changed because of the clean energy economy.
CleanChoice Energy Partners with Swell Energy to Launch Residential Energy Storage Program
CleanChoice Energy, a renewable energy company that provides clean energy products to customers across the country, has partnered with Swell Energy to provide home energy storage batteries to Maryland residents for the first time. Through the partnership, Marylanders can now get clean home energy backup and may be eligible to receive a state tax credit of up to $5,000. Home energy batteries provide power during outages without the need of polluting home generators. Last year, more than 36.7 million people—including 88,000 Marylanders—were affected by 3,526 reported power outages across the country.
"People need reliable backup power now more than ever. Climate change is fueling extreme weather that makes the grid more vulnerable to power outages at the exact time that we all depend on electricity for nearly everything. Marylanders can now have peace of mind knowing their lights will stay on when the power goes out," said Tom Matzzie, CEO of CleanChoice Energy. "Home battery backup makes our homes more resilient, helps move us closer to 100% clean energy, and can make dirty generators obsolete."
"This program enables us to offer Maryland CleanChoice Energy consumers a radically simple, cost-effective clean energy and smart home solution," said Matthew Rising, CRO of Swell Energy.
Illinois is Set to Become the Midwest's Solar Power Leader
Illinois is experiencing a boom in solar energy projects stemming from the state's Future Energy Jobs Act, a 2016 law that sets a target of getting 25 percent of electricity from renewable sources by 2025.
Approved by the Illinois legislature in December 2016, FEJA is probably best known for instituting the first legislatively-mandated nuclear subsidies in the nation, but the act has also caused a renewed interest in renewable energy across the state.
Check back end of next week for more of the latest news from the clean energy industry!