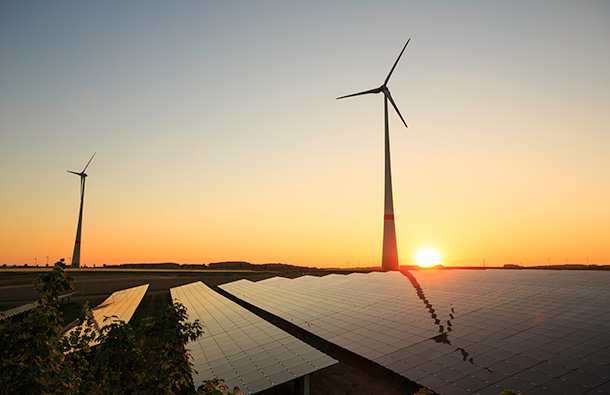 Wind Power Blows Past Coal in Texas
Thanks to a 155 MW wind farm, wind energy in Texas surpassed coal's 19,800 MW of capacity, making it the second-largest energy source in the Lone Star State. The eventual closing of three coal-fired power plants in Monticello, Big Brown, and Sandow will lead to a further loss of about 4,000 MW of capacity, which will give wind power an even bigger boost over coal in the state.
Is 3-D Printing the Solution for Ultra-Tall Wind Turbine Towers?
A startup in California thinks it has the solution to the problems inherent in transporting massive turbines throughout the country. RCAM Technologies received a $1.25 million grant from the California Energy Commission to develop and test 3-D printing technology that allows concrete turbine towers to be constructed and placed on site. RCAM hopes to make these towers taller than the current average height, which will achieve about 20% more energy production in moderate winds.
One of the Biggest US Oil Fields Turns to Solar Power
Bakersfield, California is home to the largest oil field in the country, extracting more than 76,000 barrels per day. But ironically, future oil production there will be powered, in part, by solar energy. Created by Aera and GlassPoint Solar, the project will leverage an 850 MW solar array to "evaporate the water that's pumped into the ground to liberate more oil." In the end, this will offset 4.87 billion cubic feet of natural gas and reduce carbon emissions by 376,000 tons.
Check back next Friday for the latest industry news!