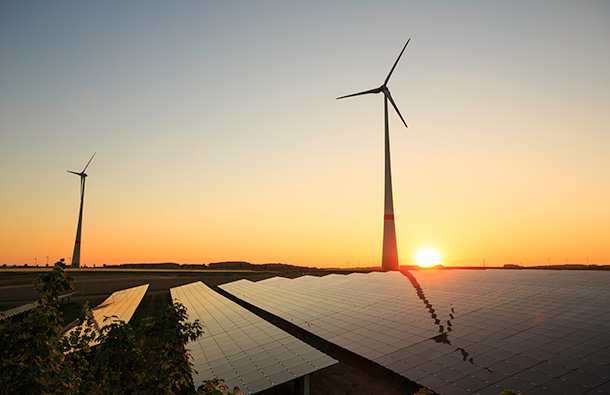 Dead Coal Mines Everywhere Are Being Reincarnated as Solar Farms
Coal is on is way out, quickly being replaced by clean, renewable energy sources like wind and solar. But what happens to the coal mine when it's no longer operational? In some places, they're being turned into solar farms. The most prominent example is found in Huainan, a city in eastern China that accounted for 20% of the country's coal reserves as recently as 2008. The solar farm, which was created from a lake built inside a collapsed coal mine, cost $150 million to build and will be able to power 94,000 homes at full capacity.
Transportation is the Biggest Source of U.S. Emissions
As US electricity generation relies less on coal and more on renewables and natural gas (which still a carbon producing fuel source, though less than coal), less carbon in the atmosphere is coming from energy generation overall. This is the first time that emissions from fuel sources are now less than the next in line, transportation. This article talks about the effect that electric vehicles (EV) may have on carbon emissions due to transportation.
Five Ways to Have a Green Christmas This Year
Just because a major December holiday, Christmas, is usually associated with buying lots of stuff doesn't mean you can't do it responsibly and sustainably. This article gives great ideas on how to enjoy and participate in gift giving without the guilt of a lot of creating waste, and while likely even saving some hard-earned cash.
Check out next Friday for the latest industry news!