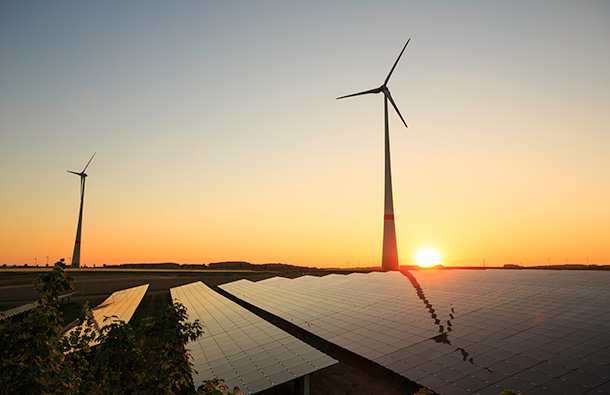 2017: A Breakthrough Year for Offshore Wind Energy
With 2017 coming to an end, the offshore wind energy industry can close the books on a banner year that saw a number of accomplishments for the growing industry. These include:

A drop in costs to make offshore wind competitive with new-nuclear and gas.
The development of larger, more powerful turbines.
An increase in the number of countries around the world interested in offshore wind technology.
The world's first floating wind farm!
This Metric Challenges Companies to Reuse 'Waste' Energy

For computer data centers, the concept of reusing "waste energy" is being explored by many companies looking for ways to repurpose otherwise lost energy created by their IT equipment. Learn more about how this approach can help large data centers reduce emissions and become more sustainable in a world that's catching on quickly to the benefits of renewable energy over fossil fuels.
Banking on Wind Power in the West
Did you know that US landowners receive $222 million annually by leasing their land to wind developers? In many cases, this compensation becomes much needed income that may literally save the farm and keep it in farmers' families.
Check back next Friday for the latest industry news!