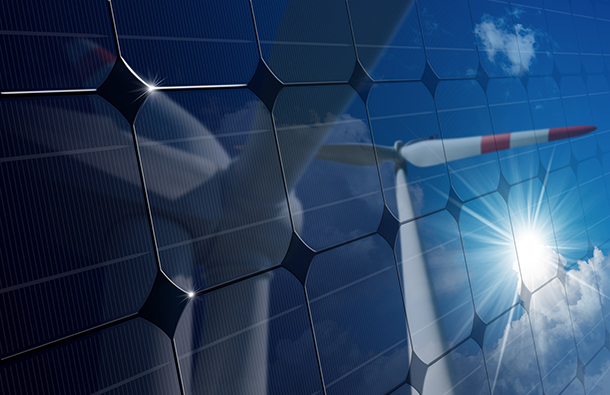 Renewables Are Supplying a Record Amount of America's Energy
The 2018 edition of the Sustainable Energy in America Factbook reveals that renewable energy, specifically wind, solar, and hydropower, now account for 18% of all U.S. energy generation. This is up 3% from the previous year, giving renewables the chance of eclipsing nuclear power's 20% by the end of 2018. If this happens, renewable energy will be the third-largest source of energy in America.
Morocco Turns the Sahara Desert into a Solar Energy Oasis
A solar array the size of Paris? That's the plan for Morocco, which wants to become the "Saudi Arabia" of solar energy by building a $9 billion energy plant in the Sahara Desert, called Noor (meaning "light" in Arabic).
World's First Floating Wind Farm Performing Well Beyond Expectations
Hywind is the name of the world's first floating wind farm, and an early report is showing some good news. The offshore wind farm exceeded expectations in its first three months of operation. In that short amount of time, it achieved 65% capacity, powering over 20,000 homes, and surviving its first winter, a hurricane, and a winter storm. Read more discover what this might mean for future offshore wind projects.
Check back next Friday for the latest clean energy industry news!