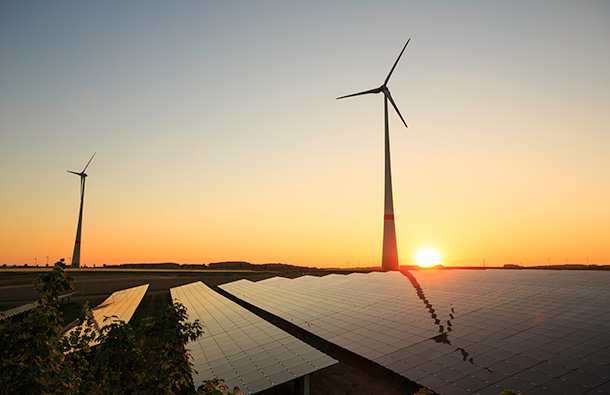 Eco Marine Power Testing Solar Sails For Ocean Going Cargo Ships
From solar windows to solar farms floating on top of dead coal mines, those seeking to make the world a better place through renewables are coming up with some interesting ways to harness the power of the sun. The latest innovation? Solar sails on cargo ships. Developed by Eco Marine Power, the sails are effectively rigid solar panels that can take advantage of both sun and wind to power the ships.
Renewables, Energy Storage, Electric Cars Will Likely Grow Strongly In 2018 As Oil Prices Rebound
Following a year of renewable energy growth, Bloomberg New Energy Finance, who predicts the state of the industry to come, has got some good news. 2018 investment in clean energy will be about the same as 2017's $333.5 billion, but more capacity will be installed. Other predictions state that the strengthening of oil and coal prices will make renewables more competitive throughout the world, new solar markets will begin to open up, and the wind energy market will be steady.
These Pro Athletes Are Raising Money To Bring Solar Power To Puerto Rico
It's been four months since Hurricane Maria carved a path of destruction throughout Puerto Rico, and while some power has returned, at least 450,000 residents are still without. But thanks to small solar microgrids donated by the likes of Tesla and others, critical locations such as schools and hospitals have had their power restored. Unfortunately, more power is needed, and a couple of pro athletes stepped up to help, with their "Viktre Challenge."
Check back next Friday for the latest industry news!