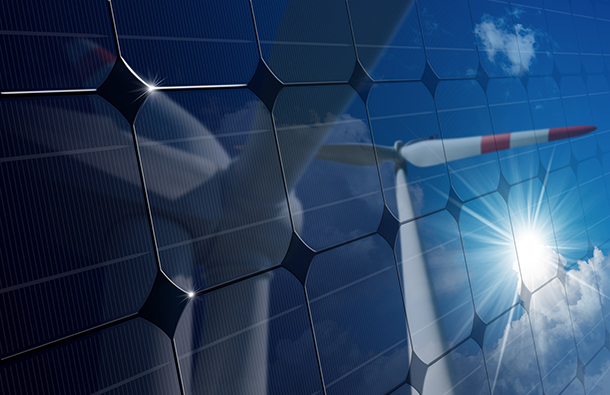 Microsoft Completes Largest Corporate Solar Energy Purchase Ever in U.S.
With its purchase of 315 MW of energy from Pleinmont I and II (two new solar projects in the commonwealth of Virginia), Microsoft is making good on its promise to power at least 50% of its data centers with clean energy by 2018. This represents the single largest corporate purchase of solar energy ever in the United States. The purchase also helps Microsoft make significant progress towards its goal of powering 60% of its data centers with clean energy by 2020.
Poll Finds Broad Support for Clean Energy in PA
According to a recent poll conducted by Greenberg Quinlan Rosner Research, more than 7-out-of-10 registered voters in Pennsylvania support a switch to clean, renewable sources of power such as wind and solar. Participants in the poll were asked if they supported the goal of generating 100% of the state's electricity using clean energy sources by 2030.
AWEA: A New Way for Fortune 500 Companies to Buy Wind Power
General Motors and Switch signed up as the first customers to buy wind power through Consumers Energy's new green tariff. Dane Parker, General Motors Vice President of Sustainable Workplaces, said that the green tariff will help "General Motors meet its commitment to source 100% renewable energy at all global operations by 2050, while reducing emissions in our Michigan communities."
Check back next Friday for the latest clean energy industry updates!