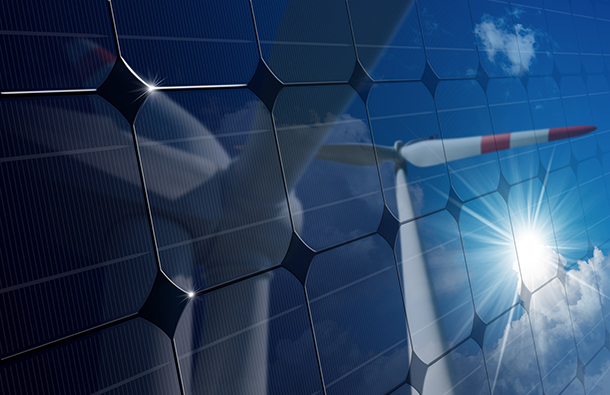 Video: World's 1st Ferry Fitted with Wind-Powered Rotor Sail
In Finland, Viking Line's passenger ship M/S Viking Grace has been fitted with a rotor sail for the utilization of wind power, becoming the world's first passenger ship to feature the technology. "The rotor sail operation is automated and the system will shut down in response to any disadvantageous changes in the direction or force of the wind," the company explained. Using this innovative technology, the ship will use power more efficiently in addition to its environmental benefits.
Renewable Energy Meets 100% Of Portugal's March Electricity Needs

According to new numbers published earlier this month, Portugal's renewable energy production in March exceeded the country's electricity consumption for the month, a record not seen in forty years. Earlier this month, data showed that electricity produced from renewable energy sources in March reached 4,467 gigawatt-hours (GWh) for the month, or 103.6% of consumption.
How Renewable Energy is Creating Eco-Friendly Cities
As the population of the world is growing, urbanization is developing rapidly in many cities around the world. People living compactly in the same area can have many benefits. However, at the same time, pollution continues to increase in these areas. Luckily, there are ways humanity can lessen its carbon footprint, with one of them being renewable energy resources. Wind and solar power, smart technologies, eco-friendly building techniques, green rooftops, and other innovations are transforming cities into more sustainable living environments.
Check back next Friday for the latest industry news!