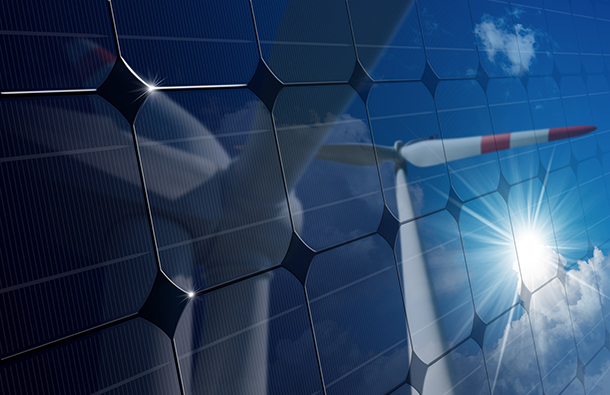 MIT Clean Energy Prize Rewards Student Innovation
As renewable energy technologies, such as wind and solar, become increasingly attractive power sources for the grid, industry is looking for better energy storage systems. On April 13, Lithio Storage, a team from Tufts University and Northwestern University, took home the $100,000 grand prize at the MIT Clean Energy Prize for tackling one major challenge for grid-scale energy storage: extreme temperatures. The startup is developing an electrolyte that helps batteries withstand much broader temperature ranges, making them safer, more energy efficient and cheaper to operate.
Renewable Energy Needs To Scale Up By A Factor Of Six, Reports IRENA
The speed of global renewable energy adoption needs to increase by at least a factor of six if the world is to meet the goals set out in the Paris Climate Agreement, but which would also result in the growth of the global economy and global welfare, according to a new report from the International Renewable Energy Agency. Investing so heavily in renewable energy and energy efficiency can also result in the creation of over 11 million additional energy-sector jobs, which would completely offset the job losses stemming from the downturn in the fossil fuel industry.
U.S. Secretary of Energy Rick Perry Announces $105 Million in New Funding to Advance Solar Technologies
U.S. Secretary of Energy Rick Perry announced up to $105.5 million to support America's continued leadership in energy innovation through solar technology. Under the Department of Energy's (DOE's) Solar Energy Technologies Office (SETO), DOE will fund about 70 projects to advance both solar photovoltaic and concentrating solar thermal power technologies, as well as facilitate the secure integration of those technologies into the nation's electricity grid. Funding will also support efforts that prepare the workforce for the solar industry's future needs.
Check back end of next week for the latest industry news!