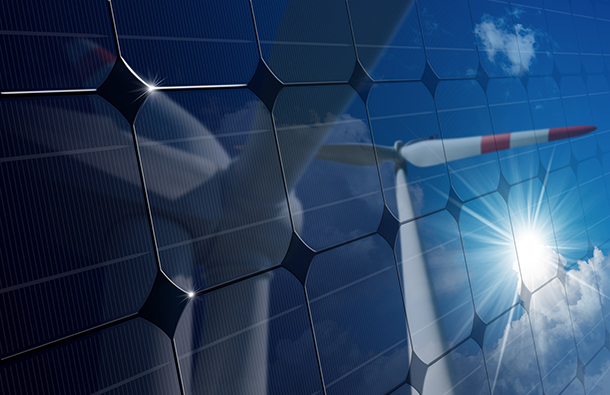 Illinois Approves Path to 25% Renewable Energy by 2025
This week the Illinois Commerce Commission finalized the state's Long-Term Renewable Resources Procurement Plan, with tweaks that clean energy advocates say will boost installation and access to renewables in the state. The Illinois Power Agency, the state's energy procurer, detailed a plan to acquire 25 percent of Illinois' energy from renewable sources by 2025, a requirement under the 2016 Future Energy Jobs Act.

Google Now Purchases More Renewable Energy Than It Consumes as a Company

Google announced that it now purchases more renewable energy than it consumes as a company. Google began these efforts in 2017, with the goal of purchasing as much renewable energy as it uses across its 13 data centers and all of its office complexes. Google says it currently has contracts to purchase three gigawatts of output from renewable energy projects, and while it says "it's not yet possible to 'power' a company of our scale by 100 percent renewable energy," these purchases do have a positive impact.
Southern New Mexico City Sets Clean Energy Goals
New Mexico's southern city Las Cruces wants to get all of its electricity from clean energy sources by 2050. City councilors voted in favor of the resolution Monday. The measure includes benchmarks for city government to derive 25 percent of its power needs from renewable energy by 2022 and 50 percent by 2030.
Check back next Friday for the latest industry news!