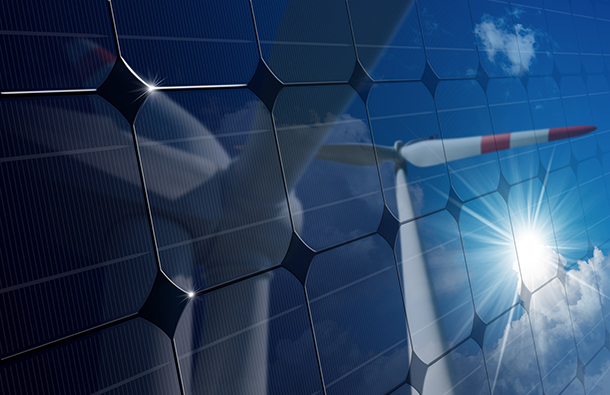 Closing Fossil Fuel Plants Reduces Premature Births
"A recent study shows that closing fossil fuel plants can help protect some of the most vulnerable among us: newborn babies." Joan Casey, a researcher at the University of California- Berkeley, looked at the rates of premature births among people living within three miles of these California power plants. According to their findings, the rates of premature births dropped from 7% to 5% after the plants in the area had closed with even greater reductions among African and Asian Americans. Transitioning to cleaner, greener sources of energy is not only great for the environment— but for our population's health as well!

Why the U.S. Army Looks to Wind Energy for Veterans Jobs

Fort Benning, an army outpost located near the Georgia-Alabama border, just launched a new program that qualifies graduates for entry-level positions in the wind power industry! Why is the U.S. Army interested in wind power? According to a forecast from the Bureau of Labor Statistics, jobs in the wind technician field are expected to grow exponentially over the next 5 years. "We want to transition these experienced Soldiers to be civilians again with good paying jobs," says deputy garrison commander George Steuber, "We're going to make sure that when you go on there is another career out there that is equally competitive and productive in the civilian economy."

California Assembly Passes Historic 100% Carbon-Free Electricity Bill
This just in— California, the world's fifth-largest economy, plans to eliminate carbon emissions from electricity by 2045! The California State Assembly passed a bill on Tuesday to decarbonize its electricity system, bringing the state one step closer to a clean energy transition at a scale never seen before. "The victory is far more than symbolic," wrote Daniel Kammen, founding director of the Renewable and Appropriate Energy Laboratory at UC Berkeley, "Agenda-setting bills like SB 100 are important because they establish a framework against which we can measure our investment in the future." The new bill opens the door for new green technologies and other innovations that would benefit not only California— but all states looking to make the transition to renewable energy as well!

Check back at the end of next week for the latest clean energy industry news!