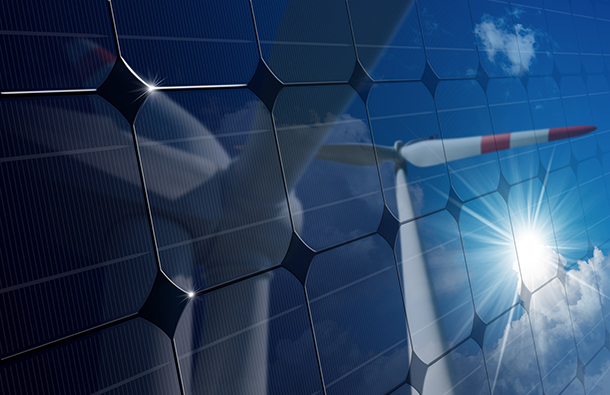 Fossil Fuel Divestment Funds Rise to $6 Trillion
Funds committed to fossil fuel divestment now total more than $6 trillion, with almost 1,000 institutional investors having made the pledge to divest from fossil fuels. Bill de Blasio, mayor of New York City, and Sadiq Kahn, mayor of London said in a joint statement, "Taking this kind of action now could help us make a crucial difference to the people we represent and the future of our planet." A lot of progress has been made in the movement to divest from fossil fuels, so much so that oil and gas majors like Shell are feeling the effects. Many activists hope that the pressure from rate at which divestment is happening will force oil and gas companies to clean up their acts find ways to reduce their carbon emissions.
World's Biggest Baking Company Goes Green
Grupo Bimbo—the world's largest baking company—has committed to using 100% renewable energy by the year 2025! The baking giant joins several other companies that have taken the same pledge this year, such as Facebook, Aldo Shoes, and others. Daniel Servitje, the CEO of the company says that this move is, "a major step towards our purpose of building a sustainable, highly productive, and deeply humane company." Grupo Bimbo also joined the RE100, a global initiative made up of some of the world's biggest companies, all committed to using 100 percent renewable electricity. The group estimates that by switching to renewable energy, Grupo Bimbo would save nearly 440,000 tons of carbon dioxide by the end of 2019. This is a major for those pushing for the wider adoption of renewable energy and many hope that more companies will follow suit.
Students Spearhead Solar Panel Effort
"It's the future," Elle Flock, a senior at New Lennox High School in Illinois, said of the solar panels. "It's also the present. Solar energy isn't just better for the environment, it's really, really cool." Elle, and 70 other students at New Lennox, are members of their Environmental Action Club, which has spearheaded projects like adding solar panels to their school in order to remind other students that, "our world is worth protecting." Their Environmental Action Club is in partnership with other organizations like the Illinois Clean Energy Community Foundation to educate their peers—and the local community—about the benefits of solar energy. "People do care," says Behnam Shamsaddin, also a senior at New Lenox. "If the message is out there, they may make more of an effort in the future."