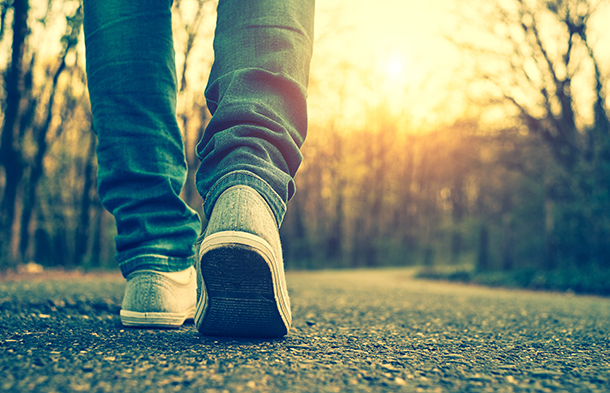 You may have heard the term "carbon footprint", but do you know what it actually entails? Most people are generally aware that a carbon footprint constitutes one's impact on the environment, but few are familiar with the scope of this impact, or even what causes it.

Let's start from the beginning.
According to Time for Change, your carbon footprint is:
"The total amount of greenhouse gases produced to directly and indirectly support human activities, usually expressed in equivalent tons of carbon dioxide (CO2)."
In layman's terms, your carbon footprint is the amount of carbon emissions generated as a result of your lifestyle. Everything you do, from toasting your morning bagel and driving to work to the source of the electricity that powers your home has an impact on your carbon footprint.
Carbon emissions can be broken down into two categories: direct and indirect. Direct emissions are tied to activities that directly generate carbon emissions, such as the burning of fossil fuels to produce electricity. The gasoline burned to power your car is also considered to be an example of direct emissions, as your action of driving burns the gasoline that generates the emissions.
Indirect emissions are typically associated with your purchases, and can include the consumption of goods and waste disposal. A common example of indirect emissions is the energy used to power your home. This is considered "indirect" because the emissions are created when the energy is produced, yet the energy is purchased and used by you.
Your total carbon footprint is a combination of both direct and indirect emissions. When you drive your car, turn up your thermostat, and even eat a hamburger, you are contributing to the total amount of greenhouse gases emitted into our atmosphere. This is important because excessive carbon dioxide gas emissions have a damaging effect on our atmosphere, and their steady increase over the past century has served as a major contributor to global warming.
Source: National Oceanic and Atmospheric Administration
There are steps you can take to help diminish your carbon footprint and contribute to the well being of our planet. To start, you can use this carbon footprint calculator. By providing details about your lifestyle, the calculator can estimate the total amount of carbon dioxide and other greenhouse gases you or your household generate each year. It will also help you determine how to make changes to your daily routine to shrink your footprint, such as turning off the lights when you leave the room, or making an effort to carpool, rather than drive alone.
For a typical household, electricity use is the greatest contributor of greenhouse gases. This is where CleanChoice Energy comes in. We make it easy to utilize 100% clean, renewable wind and solar energy to power your home, thereby reducing your overall carbon footprint. Start by learning about some simple ways for you to reduce your carbon footprint, then discover how you can use clean energy today, hassle-free.