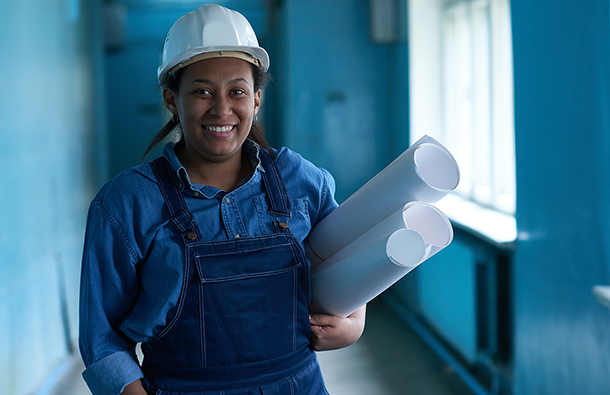 Clean energy is all about diversification: branching out to renewable energies from old-fashioned fossil fuels; exploring new technologies; and implementing novel ways to apply these sustainable sources of power.
There's another area where renewable energy is working on diversification—diversity in the workforce.
Like many tech companies, the environmental sector has battled challenges in achieving true diversity. As recently as 2014, experts were decrying the lack of racial, ethnic, economic, and gender diversity in environmental organizations. More recently, a focus on diversity has become more of a priority in the renewable energy field.
Diversity is Good for Business
Diverse workforces mean the best minds tackling issues from all perspectives. Studies have found that companies that emphasize racial and gender diversity also tend to grow faster and succeed more than those that don't.
In the clean energy space, having a greater diversity of owners, innovators, managers, and implementers helps renewables reach areas and communities it might not otherwise be able to.
Diversity is a self-fulfilling goal: the more variety of people and perspectives that come up through the ranks of clean energy companies, the more likely they are to mentor and reach out to young people who otherwise might be missed.
The Renewables Industry is Taking Action
A new study by the Solar Foundation, working alongside the Solar Energy Industries Association's Women's Empowerment Committee, shows that the field of solar energy is more diverse than similar American industries, but still has work to do to fulfill its goal of workforce equity and diversity. The industry recognizes the degree to which diversity is in the nation's best interest, and is working hard to implement that goal.
And, organizations including Women of Renewable Industries and Sustainable Energy and the Solar Energy Industries Association are actively working to educate, recruit, and encourage a diverse workforce.
A recent study by UC Berkeley found that half of all entry-level laborers at California renewable energy power plants were ethnically diverse. Once a diverse workforce is attracted, companies need to work to encourage and promote representatives of various ethnicities and genders to ensure diversity at all levels: entry-level workers, mangers, supervisors, owners, researchers, CEOs, and board members.
Change is coming: In 2016 alone, solar and wind experienced amazing growth, adding 25% more jobs in solar and 32% in wind. As the renewable energy sector is adding more and more jobs to the American economy, companies have an unparalleled opportunity to ensure that their workforce is as diverse as possible—representing voices from a variety of people and their communities.
CleanChoice Energy supplies customers with 100% renewable energy from wind and solar power. Learn how you can make the switch to clean energy today.