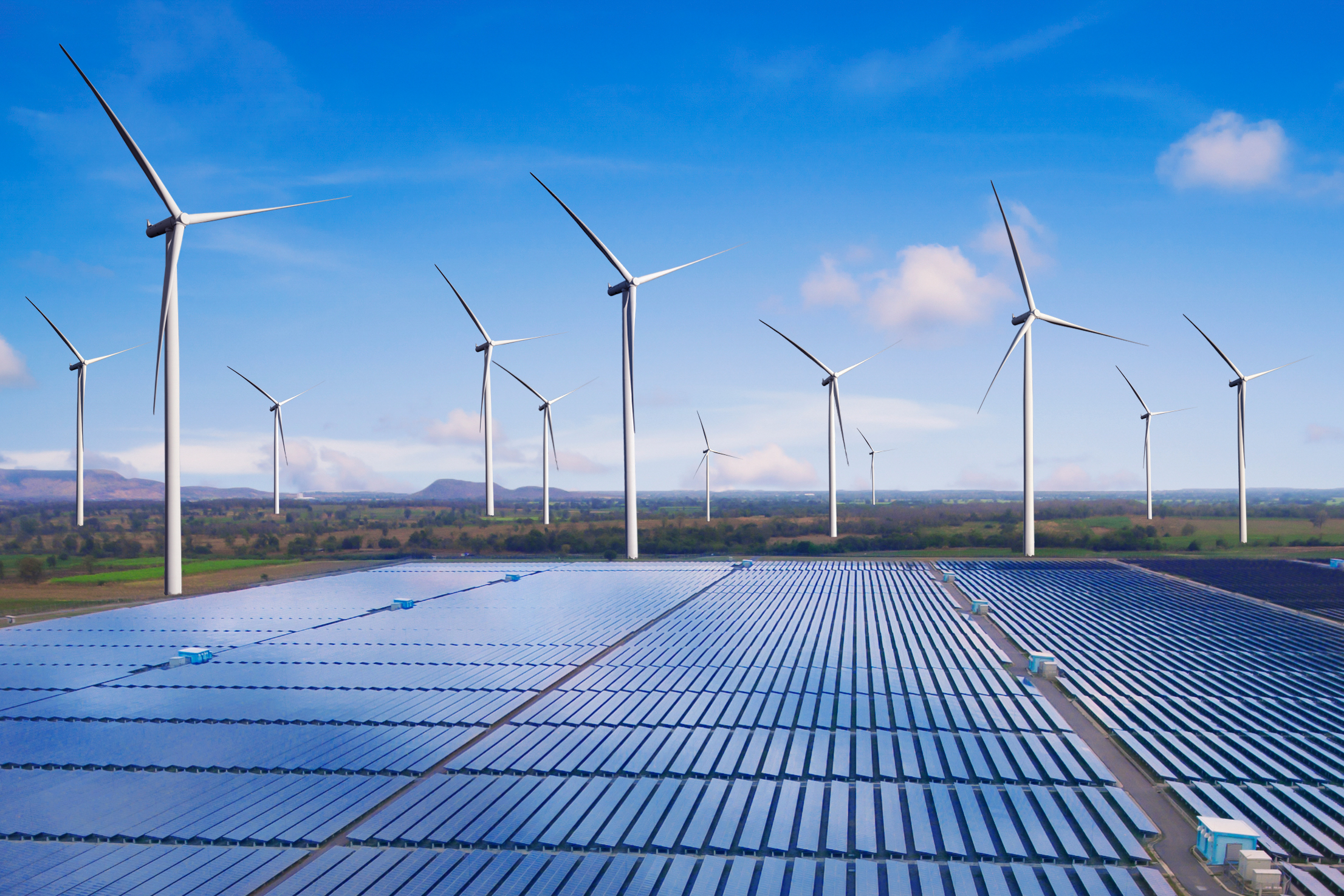 Happy New Year from CleanChoice Energy! As we close out 2019 and head into a new decade, we want to take the time to reflect on and appreciate all that has been accomplished in the past 10 years. The renewable energy industry and the worldwide environmental movement have come so far since 2010. Here's a look back at all the progress made in the past decade:

More than 100 U.S. cities committed to 100% clean energy
150 U.S. cities have made commitments to transition to 100% renewable energy—many of them pledging to complete this transition by 2035. 9 states and 13 counties have also made similar pledges, and 6 cities have already fully transitioned to 100% clean energy. More than 94 million people (30% of the U.S. population) live in places that have committed to 100% renewable energy. Additionally, these cities, counties, and states will reduce their emissions by 120 million metric tons of carbon—the equivalent of 26 million cars.

Renewable energy jobs boomed
Jobs in the renewable energy industry have had several years of extraordinary growth. Solar panel installers and wind turbine technicians are now the two fastest growing jobs in the country, experiencing growth rates of 63% and 57%, respectively.

Electric vehicles grew in popularity
In 2010, the first mass-market electric vehicle options including the Nissan Leaf were introduced to the U.S. market. Today, there are 23 plug-in electric cars and 36 hybrid vehicles available. At the end of 2018, there were more than 5 million electric passenger cars worldwide, including more than 1 million on the road in the U.S. Check out these graphs to see the remarkable growth EVs have had throughout this decade.

197 countries signed Paris Agreement for emissions reductions
In December 2015, leaders from nearly every country in the world gathered at the UN Climate Change Conference (COP21) in Paris and adopted a landmark agreement to combat climate change. The countries pledged to reduce greenhouse gas emissions in an effort to limit the global temperature rise this century to 2 degrees Celsius.

Millions participated in global climate protests
In the past several years, millions of people around the world have participated in demonstrations protesting climate inaction. In September 2019 alone, more than 4 million people in 163 countries and on all 7 continents around participated in protests inspired by 16-year-old Swedish activist Greta Thunberg. Thunberg's school strike sparked a global movement in 2018—a movement so big that Collins Dictionary named "climate strike" its 2019 word of the year.

Community Solar took off in the U.S.
A new way to access clean energy has gained traction throughout the country. Community Solar programs allow people to subscribe to local solar farms and receive credits on their electricity bills for their portion of the power produced. Community Solar customers support clean energy without having to install solar panels—and while saving money on their electricity bill. Since the first Community Solar farm opened in Colorado in 2009, solar farms have popped up all across the country. Thousands of Americans have signed up for Community Solar farms, and that number could potentially grow to 9 million by 2030. Interested in Community Solar? CleanChoice Energy now offers community solar to residents of New York, Maryland, Massachusetts, Minnesota, and Washington D.C.!

CleanChoice Energy was founded
In 2012, CleanChoice was started with the mission of making clean energy accessible for everyone. Since then, our customers have used 3,261,234,480 kWh of 100% clean, renewable energy. That's equivalent to:

38,133,261 trees planted
2,091,557,795 lbs of coal not burned
414,168 cars taken off the road
As we wrap up 2019 and reflect on the past decade, we are so grateful for the many people around the world fighting to ensure a cleaner planet, and all those who have made the switch to clean, renewable energy. Here's to even more progress made in the new decade—and a cleaner planet!