PARTNER OFFER BROUGHT TO YOU BY: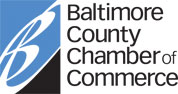 CleanChoice Energy and the Baltimore County Chamber of Commerce have partnered together to provide local businesses with 100% clean energy. Together, we make sure that all the electricity your business pulls from the power grid is replenished by clean wind and solar sources.
Through this partnership, BCCOC businesses can now access discounted clean energy rates. Choose 100% regional wind and solar power with CleanChoice Energy today and support Baltimore County's clean energy future.
Switching is fast and easy. You will get the same bill, same service, and maintain the same reliability.
When you choose clean energy, you'll know that you are doing your part to help you and your neighbors live healthier lives with cleaner air.
Choose clean energy in minutes and help Baltimore County create a clean energy future.
Residential plans also available for BCCOC members, click here for discounted clean energy rates.
The offer is limited to businesses under 200,000 kWh per year. For custom discounted business offerings, please contact your dedicated CleanChoice representative, Terri Dalmer at terri.dalmer@cleanchoiceenergy.com