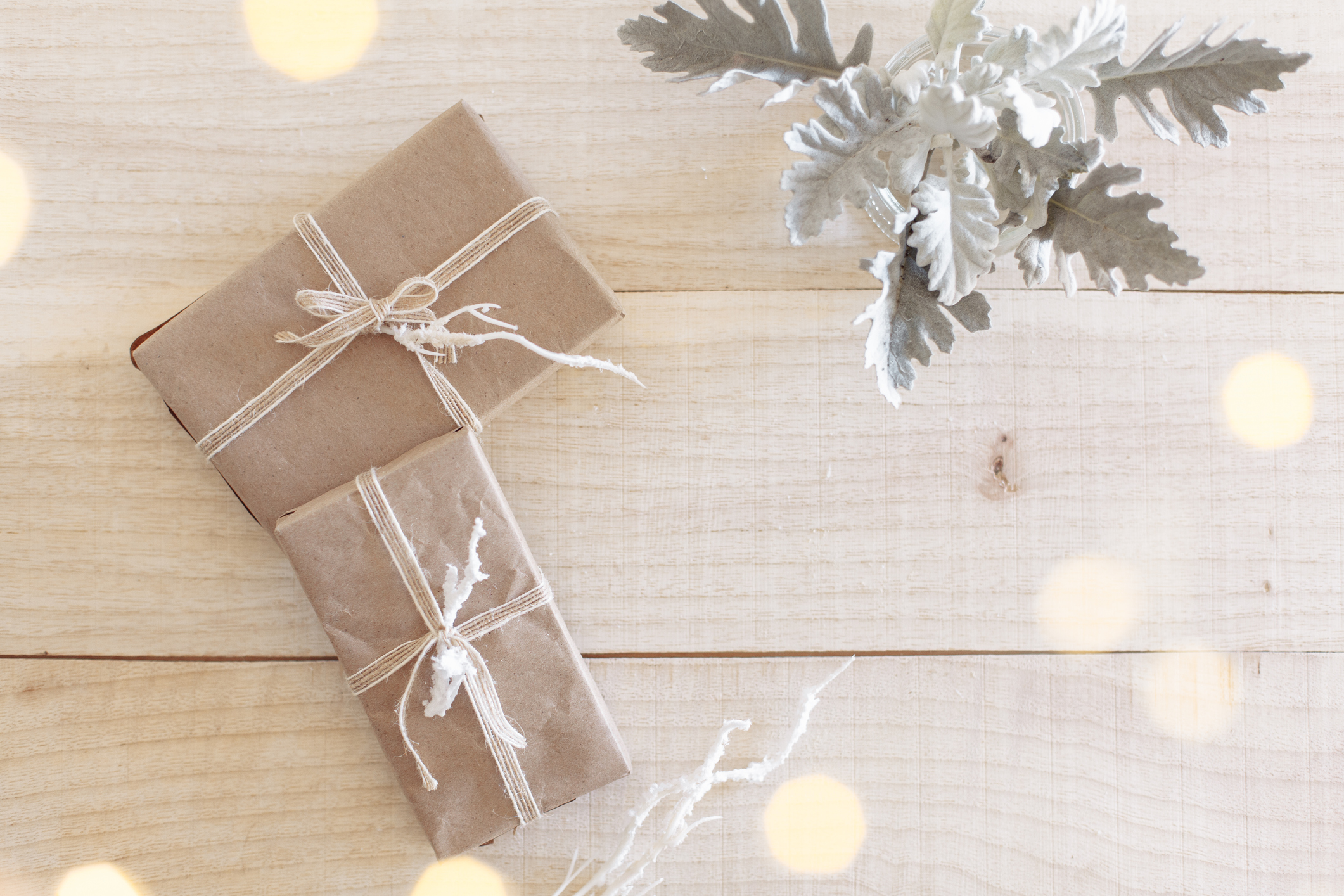 Many people try to adopt more sustainable habits in their everyday lives, but it can be difficult to focus on this during the busy holiday season—especially when it comes to gift-giving. This year, try to give your loved ones gifts that will bring them joy and are good for the planet. Here are some ideas for eco-friendly gifts of all price ranges:

1. A Kindle or other e-reader to save paper.

2. A smart home thermostat to help control energy use—saving money and the planet.

3. Apparel made with recycled materials, such as Adidas shoes made from recycled ocean plastic.

4. An electric scooter or bike to help your loved one get around without using gas.

5. A reusable water bottle. Personalize it with stickers!

6. An "ugly produce" subscription, such as Hungry Harvest, Imperfect Produce, or Misfits Market. Buying imperfect produce helps reduce food waste, which is a major environmental problem.

7. A CSA (community-supported agriculture) subscription to receive fresh produce from local farmers every week.

8. A National Parks membership. Give the gift of nature!

9. Reusable Keurig pods to help reduce waste.

10. A gift card to a clothing rental service to reduce fashion waste.

11. A sustainable cookbook with eco-friendly recipes. Check out our Pinterest for some examples!

12. Trees planted in their name. The Arbor Day Foundation will plant trees in honor of your loved one and print them a certificate!

13. A donation to an environmental organization in their name, such as the Environmental Defense Fund, the Nature Conservancy, or the Natural Resources Defense Council.

14. A 4ocean bracelet. 4ocean removes one pound of trash from the ocean for every bracelet purchased.

15. Sustainable makeup products. Check out our blog post for the best tips and brands!

16. A gift card to save packaging and wrapping. Think restaurants, movie theaters, coffee shops, or clothing stores.

17. Solar-powered products from Mpowerd, such as string lights, lanterns, and even phone chargers!

18. A reusable crochet mop cover to reduce waste from wet mop pads. If you're crafty, make it yourself for a thoughtful homemade gift!

19. A week of cooking, cleaning, or grocery shopping for your spouse, parent, or anyone else who would appreciate it.

20. Holiday offsets to help reduce carbon pollution and replenish our forests. A gift of $25 helps reforest the Mississippi River Valley by offsetting 1 ton of carbon pollution!

21. Experiences rather than tangible items. Save the wrapping and give memories that will last a lifetime! Ideas include:

Tickets to a concert, sporting event, or amusement park.
Lessons in photography, art, dance, cooking, or even a new language.
An evening at a DIY painting or candle-making workshop.
A vacation at an off-grid rental home for an eco-friendly get-away!
No matter what gifts you choose to give, always try to buy from brands that are sustainable, are carbon neutral, use recycled materials, or act sustainably in other ways. You can also find eco-friendly wrapping ideas on our Pinterest. Regardless of what gifts you give your loved ones this holiday season, you can give yourself the gift of a cleaner planet by switching to clean energy!