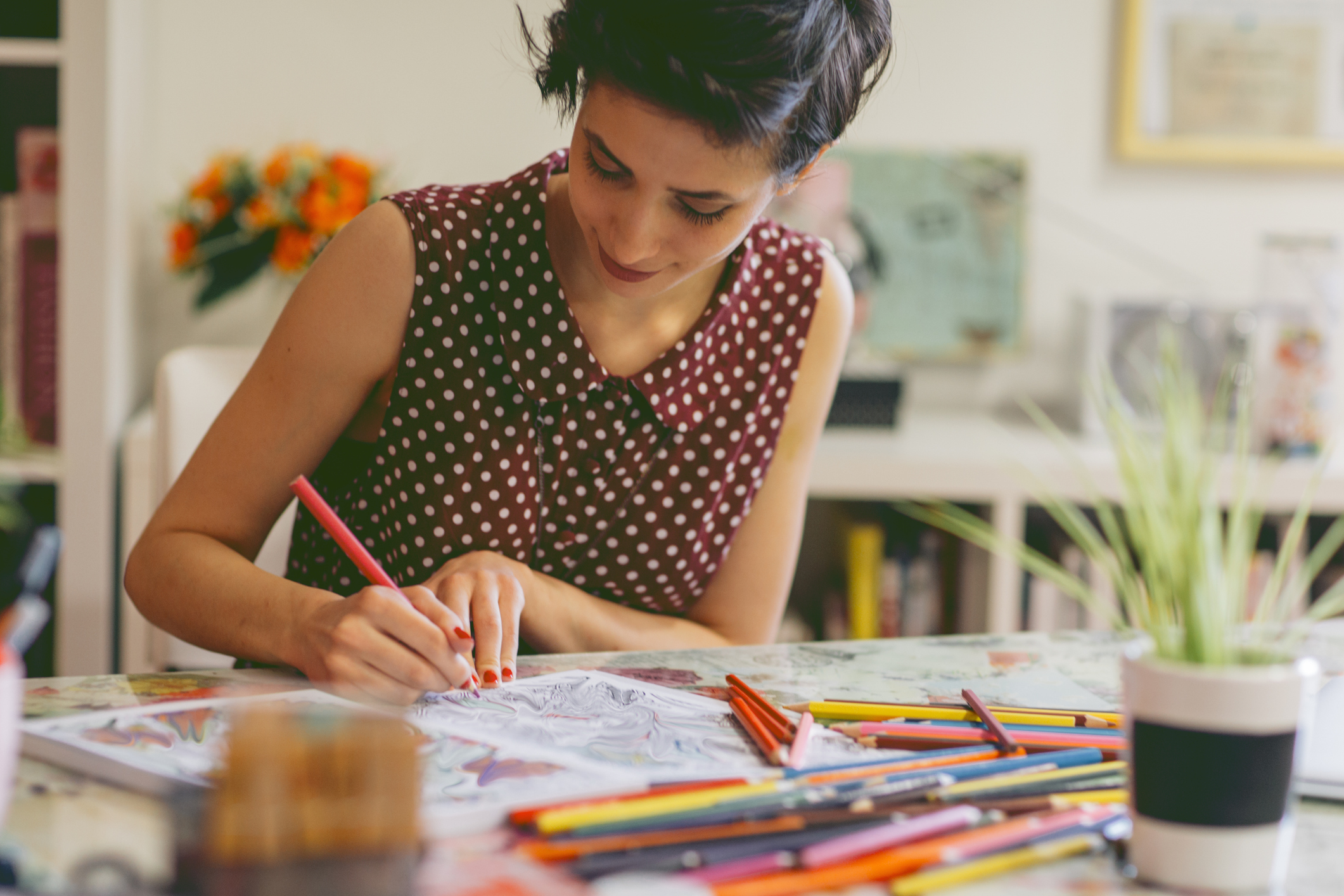 While it may be tempting to spend most of our social distancing time binge-watching TV or scrolling through social media, there are many great ways you can fill your time inside without screens. Whether you live alone or are quarantining with loved ones, here are 12 indoor activities that use zero energy (beyond lighting and HVAC)—helping you save both the planet and money on your electric bill:

1. Play a board game or card game. There are countless card games to play, so search for new ones online!

2. Read a book. Pick one you've never read or dust off your old favorite.

3. Get crafty. Pull out your arts and crafts supplies and unleash your creativity!

4. Color. Coloring has several health benefits for both children and adults. Find an 'adult coloring book' and unwind with this childhood pastime!

5. Write notes or cards to your loved ones. A simple note could make someone's day!

6. Organize your closet or pantry. Now's a great time to restore order to the spaces in your home that could use it!

7. Keep a journal. Journaling can be very therapeutic, and it's a great way to help you document how you are feeling during this unprecedented time.

8. Make a pillow fort. Fun at any age!

9. Scrapbook. With all this free time on your hands, now's a great time to turn some of your old photographs into a special keepsake!

10. Go through your clothes and make a donation pile. Many of us have at least a few things we never wear anymore, so trim down your closet and give clothes to people who need them more.

11. Clean your home. Cleaning can be very therapeutic! You'll also feel better having a clean home.

12. Be sure to get some fresh air! Check out our list of outdoor activities great for social distancing for when you want to get outside.

As long as you maintain 6 feet between other people and follow the CDC guidelines, all of these activities are great for social distancing—and the planet. If you want to help the planet even more, learn more about renewable energy and make the switch today!